I am honestly thinking about starting new videos, about sewing, but time has been consuming, so I will keep this in mind, what do you guys think? Would you like to see Sewing projects on my main Youtube channel?
Here is my Daisy shirt. I am a self-learning/taught sewer and each project I start and end, is, even though I know I have a lot to learn, but for me is a success the way each piece finishes, and I am so glad to be wearing a handmade/me-made clothing, and/or giving presents sewn by me.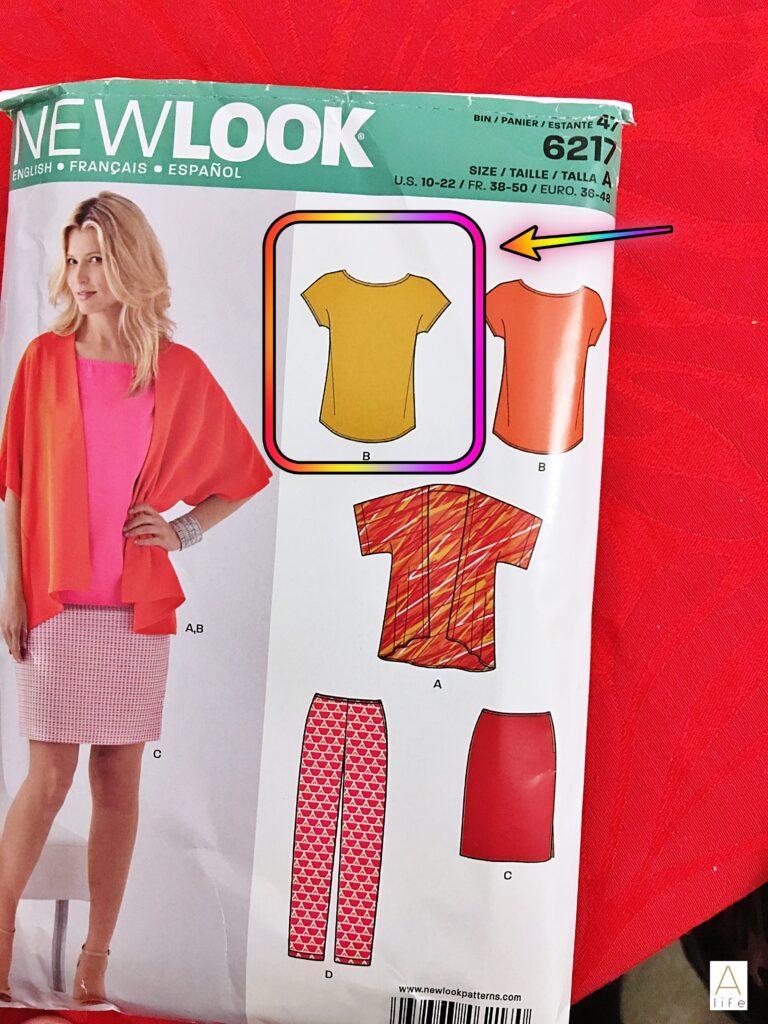 The pattern I am using is from New Look #6217, and because I am using the Minerva Blue Polycotton Fabric (with Daisies), I call this shirt, the Daisy shirt.
This shirt is really easy to make, and easy pattern to follow (I honestly love working with the New Look patterns), is not the 1st time that I use this pattern for shirts.
It's a good pattern if you're using jersey or knit fabric, or a more stretchy fabric, but here I am using a Polycotton.
Tip: Because this is a Polycotton and has no stretch at all, pick one size up from yours to fit better and (optional) add a zip.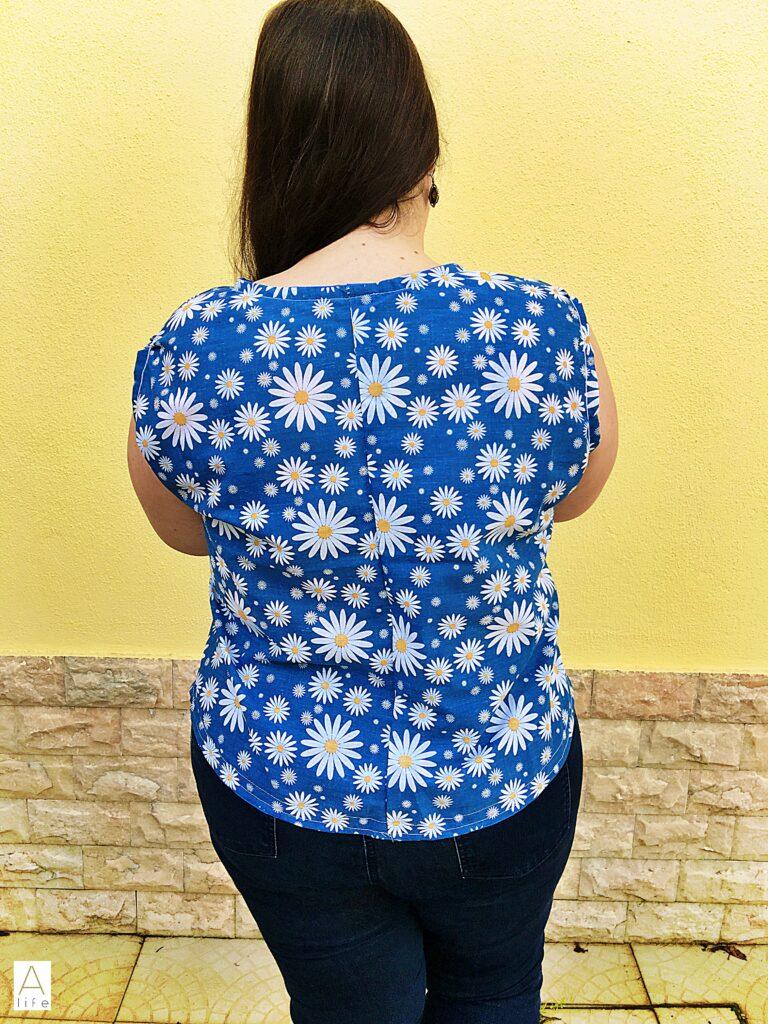 I went for 2 sizes up, concerned that because the fabric wouldn't stretch it wouldn't fit, but then I had to reduce it one size. So in the end, instead of cutting my size, I went just one size up.
Resuming:
Stretch Fabric = your normal size

Non-Strecth fabric = one size up you normally wear.
On the neckline, I applied a blue bias tape, in a different kind of blue to be noticeable and to erase any mistakes and/or stitches, and for a contrast, I sewed with a white thread.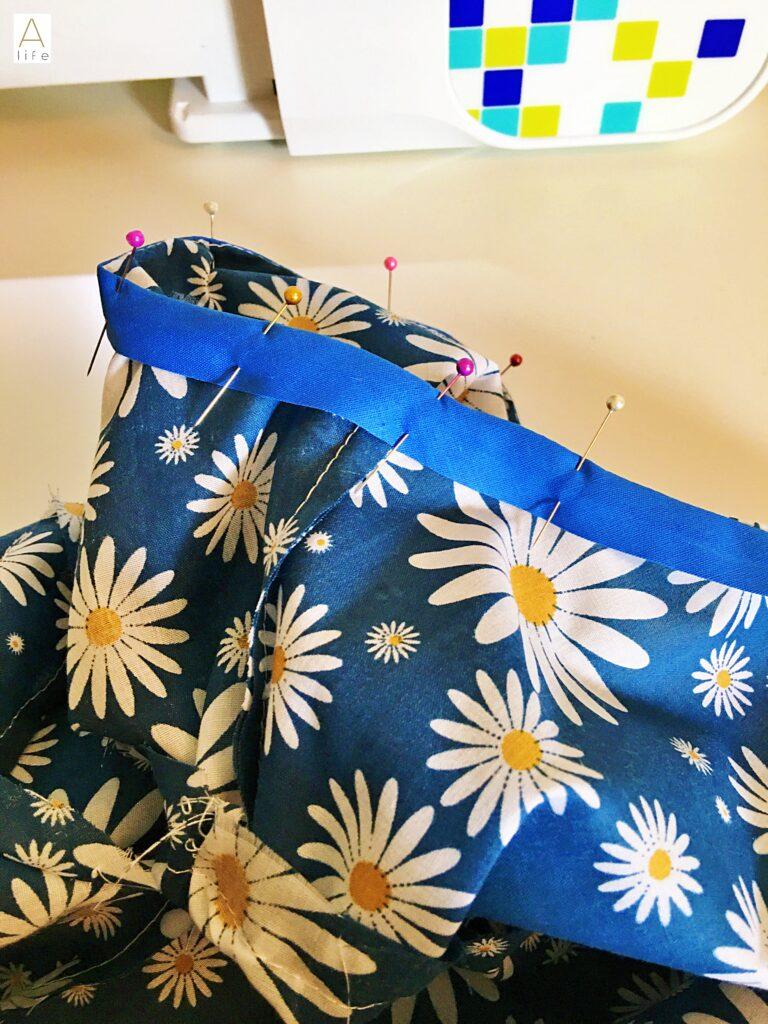 This shirt looks really elegant when stitched with polycotton. Actually, this pattern can be used with many variations. Buttons, zips, or plain, and be used on any occasion, with Jeans or even a more tailored trouser.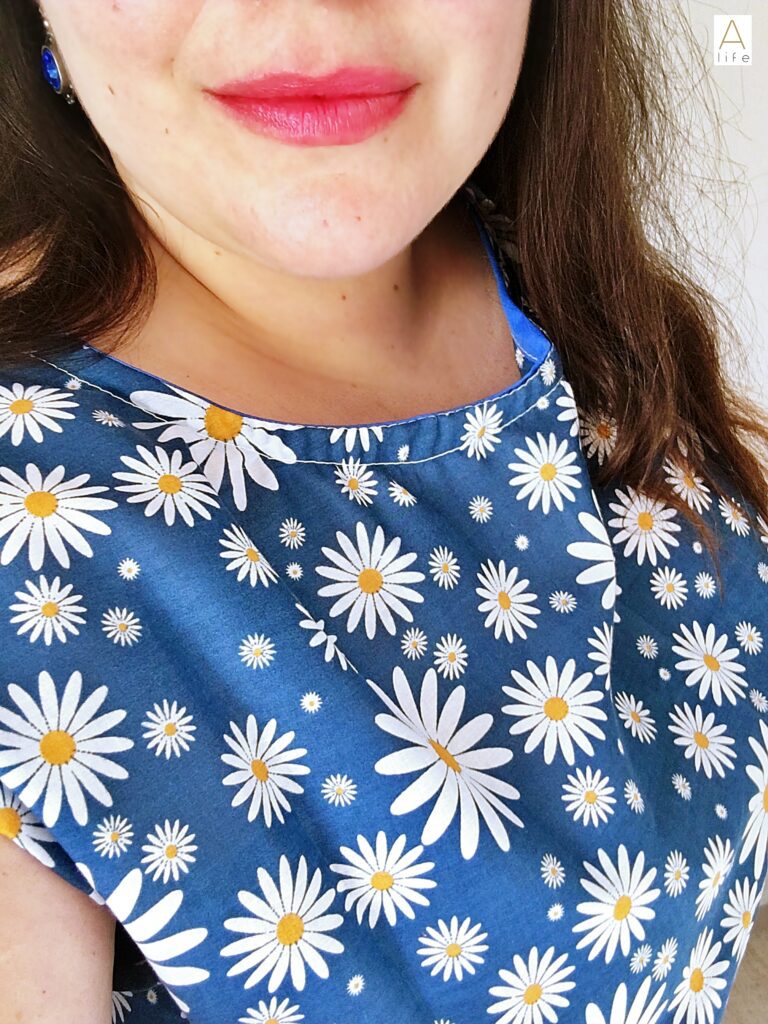 Some Ideas: as the Polycotton fabric is a great fabric for a shirt, why not use buttons in the front, or add a little frilled neckline or on the sleeves?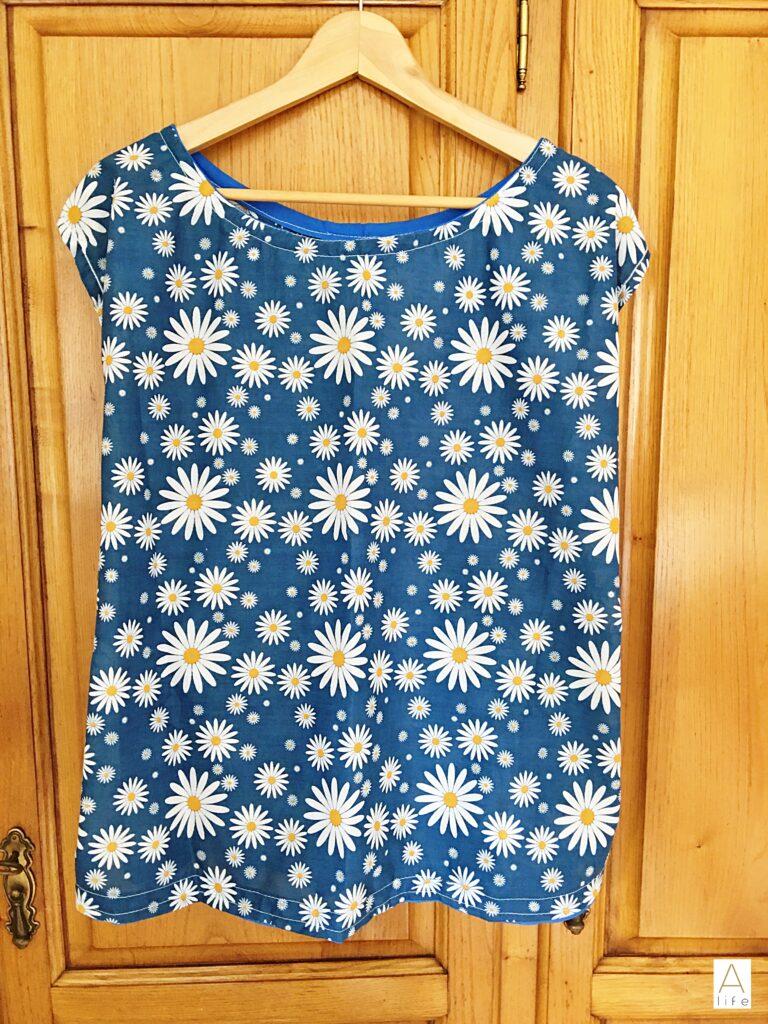 What do you think of this shirt? And what about the  Daisies Polycotton Fabric ?
Don't forget to check my Instagram for more tips and pictures of this shirt.