By Sally Norton
The holidays are just around the corner! Are you excited? Have you started to think about your home decor? The shops are already filling their shelves with new irresistible decorations made especially for this holiday season.
Do you have some simple decorating tips for the upcoming holiday season up your sleeve? If not, don't worry, we've got some and we are ready to share. So, let's start!
Make a plan for your decoration activities
Holidays are fun, and it is nice having your home embellished, but you shouldn't be wasting to much time or money on it. Remember, the holidays should be about family and spending time with the people you love most, not only about shopping and decorating.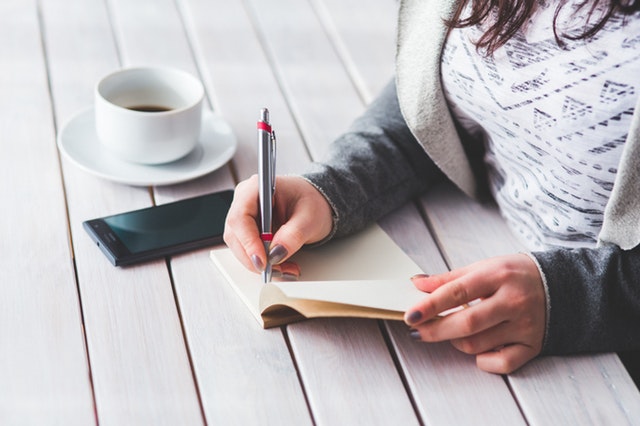 Just like with any other project, planning will save you a lot of time, energy and even some money. Here are some of the steps:
Determine a budget for this season – be realistic and be practical; If you don't want to regret spending too much money on something you might not even need, set a limit and think twice before buying some decorating items. A good piece of advice here is not to buy anything the first time you hit the shops. Go home and think about what you saw, then come back tomorrow and buy something you would really like to have.
Make a list of items that are absolutely necessary for this holiday season. Check what you already have and what condition your items are in.
Go through some magazines or Instagram or Pinterest photos to get ideas before you go shopping.
Decide on the color palette for this season – it doesn't have to be just red and green even though you should include the two colors too.
Plan where to keep your items once the season is over – a storage unit is a great solution for your decorations since you will want to keep the best pieces, but you don't really want to stumble upon them all year long around your home.
Start decorating as soon as you see Christmas decorations in shopfronts
As soon as you put off the Thanksgiving recipes, it is time for you to start decorating your home. The reason is simple – if you start early, you will have enough time to see and buy what's missing. If you leave your holiday decoration shopping for the last minute, you will be stressed out, waste too much money and you might even end up completely unsatisfied with the result.
If you pick the wrong items early enough to see how they would fit your home, you can return or exchange them for some other products. That is not the case with the items bought on 12/24.
Choose the colors that fit best
One of the best decorating tips for the upcoming holiday season is to choose the colors that compliment your home the best way. You do not have to stick to red and green if your colors are, let's say, more within the violet palette. In that case, silver or gold are much better options. Similarly, if reds prevail in your everyday style, you might want to change that during this holiday season and focus on pastels. It's all up to you. Just remember, it should be cheerful!
Have the right measurements with you when you go shopping for a Christmas tree
Is there anything worse than a Christmas tree that is too tall and practically touching the ceiling? It is difficult to assess the height of a tree when you shop for it in a mall or somewhere outside when you have nothing from your home to compare it with.
That is why you should have your place's measurements and ask about the height of a tree you are interested in buying. The exact dimensions of your living room are just as important as they are when buying some new furniture or when moving to a new house.
Even though you can rely on help from professionals such as Zippy Shell Columbus when it is time for your relocation, you still need to make sure that you get your measurements right.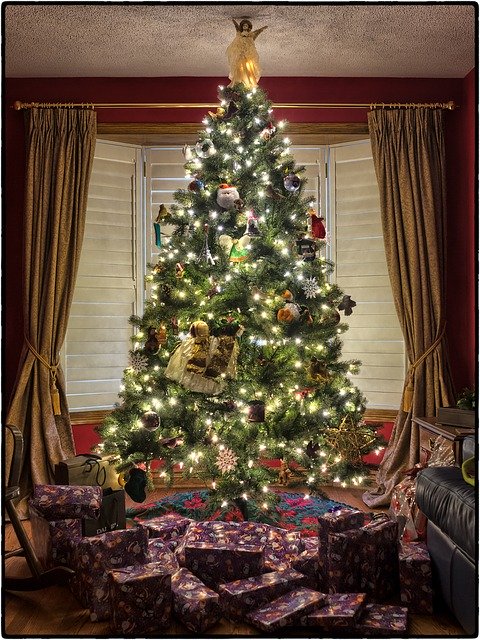 Add just a few decorating items to your home exterior
If you are not one of those who like to go overboard with outside decor, here are some simple tips for you. Use simple wreath to decorate your front door. It can be made of fruits or berries to make a statement.
Also, you can decorate your mailbox by using just a green garland and a red bow – simple, yet classy.
Give a DIY decoration a chance
The Internet is flooded by many DIY holiday decorations ideas. Some of those you have probably seen too many times, while some are really worth the effort.
Making your own embellishments can be such a fun activity for an entire family to enjoy. It is also good for getting kids' imagination engineered. There are so many beautiful things that can be made of pinecones, fruits, branches, and leaves.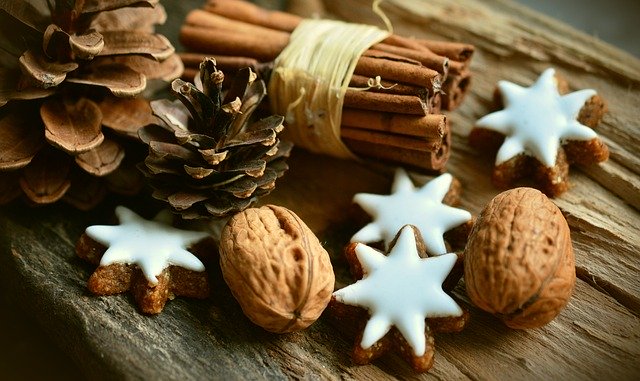 Use the containers that you already have at home
Don't bother buying some decorative jars and plates when you probably have some similar at home. Try to be creative and use the regular jars for making your holiday embellishments. You'll see it's fun. Even your everyday plates or trays can be seen in a totally different light when it's the holiday season.
Decorate your fireplace with some real flowers
If your fireplace is purely decorative and you do not use it for heating purposes, we can suggest some decorating tips for the upcoming holiday season. Have you thought about poinsettias in your fireplace for a festive look? Your mantel is the perfect spot for all kinds of arrangements, so go for it.
One of the decorating tips for the upcoming holiday season is to think about others while making our home beautiful
Christmas is about family and mostly about children. It is also about giving. So, while we are trying to make every corner of our home look nice and festive, we should remember those who are not so privileged. Head to a place where you can donate some used toys and you will feel so much better knowing that you helped somebody else have a nicer holiday season too.