Following the Oxford Guide that you can read and print on this Blog article, I just had to share this new experience we had.
For those that don't know what a Punt is: A punt is a flat-bottomed boat with a square-cut bow, designed for use in small rivers or other shallow water.
Punting refers to boating in a punt. The punter generally propels the punt by pushing against the river bed with a pole. A punt should not be confused with a gondola, a shallow draft vessel that is structurally different, and which is propelled by an oar rather than a pole.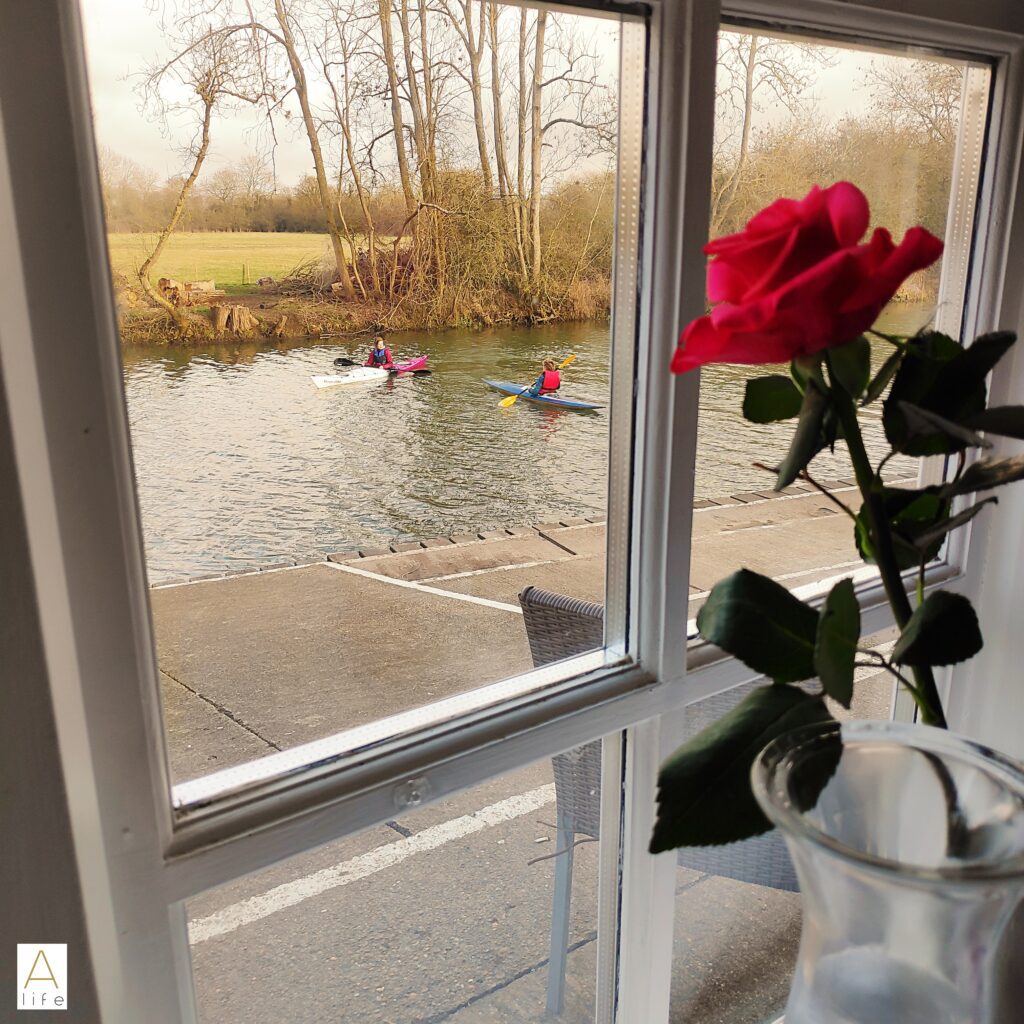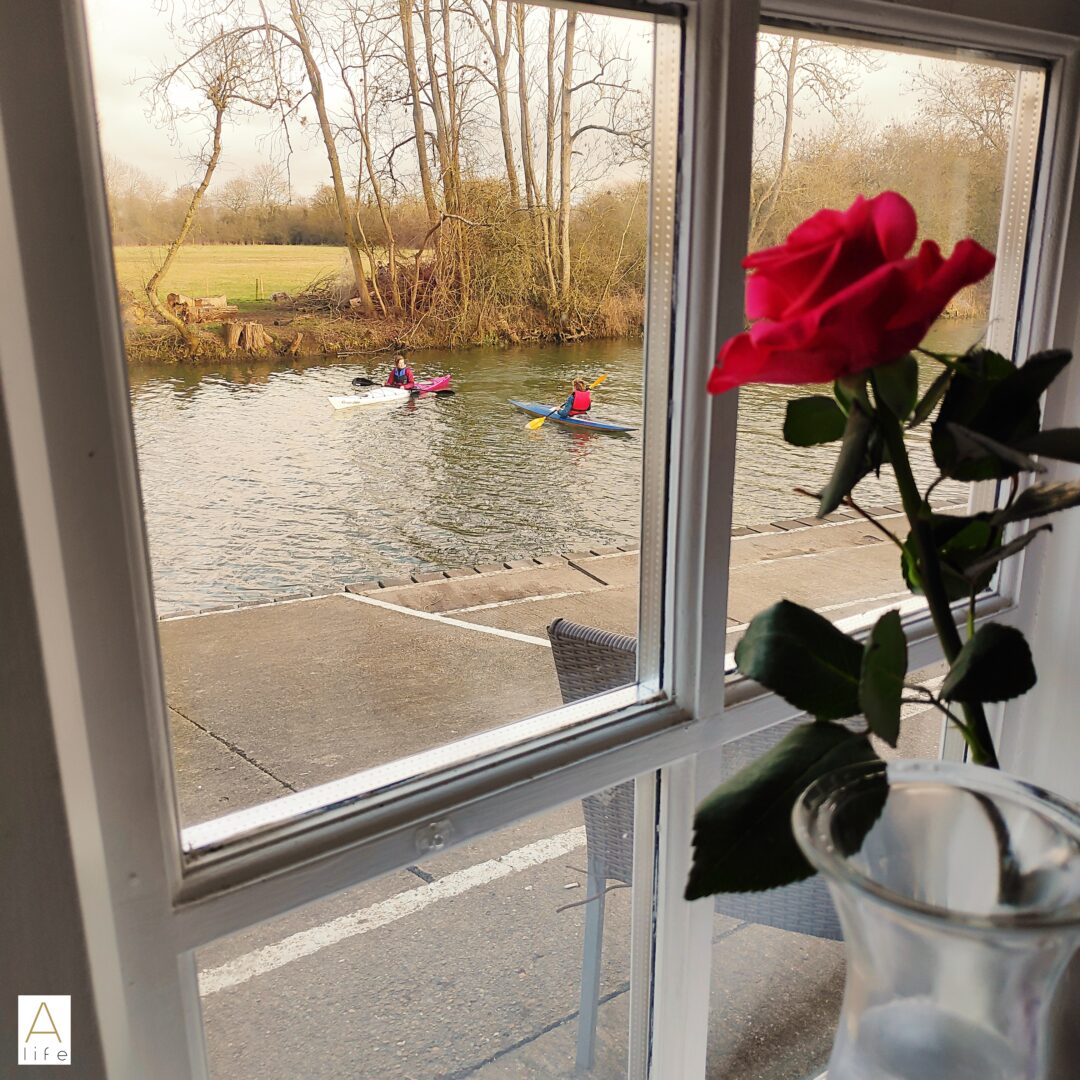 While researching for things to do in Oxford, to gather the Oxford Guide that I've done, I came across some good reviews for Cherwell Boathouse and decided to go there and spend a lovely meal while watching the Cherwell river while we had our meal.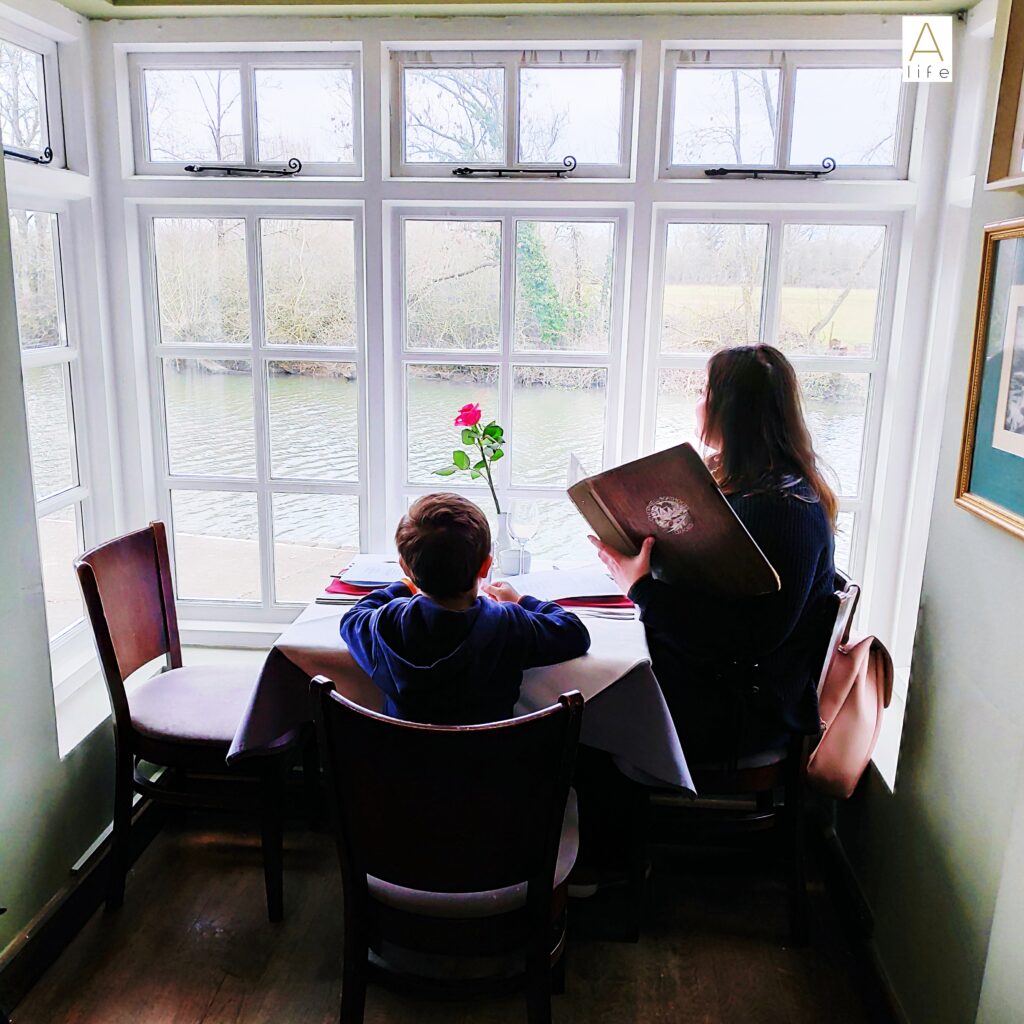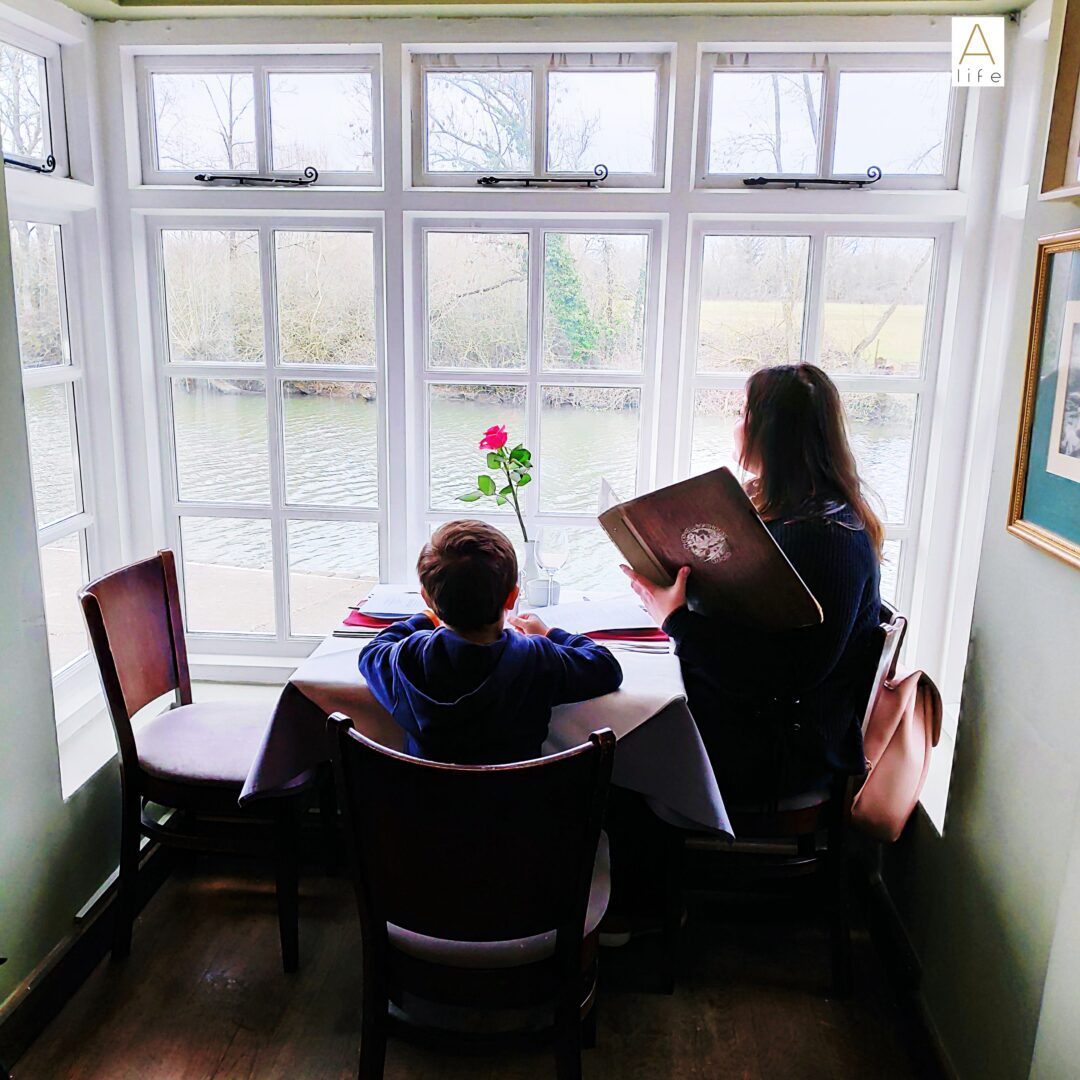 Cherwell Boathouse
OX2 6ST
Constructed more than a century ago, most precisely in 1904, the Cherwell Boathouse has a large history of owners but all of them took care of the Boathouse and for me was a great place to be and see.
The Cherwell is constituted by the restaurant, a Tea room, a Wedding and Events area as well as the punting station. By the time we went there, the boats weren't out, as it was still Winter time and the punting season is from mid March to October. But still, there were some people in punts and canoes having fun. I can honestly imagine (and actually have seen online the images) of how good in Summer it can be while having fun near the river.
Tip: the car park is not very big, but you can park on the street, nearby, 3 hours for free.
Our Lunch
As we went on a Sunday, the Sunday menu varies from the rest of the week or special menus Cherwell has (check other menus).
Richie had his children menu (of course he wanted to try from ours), and he loved it… and he wasn't the only one!
Starters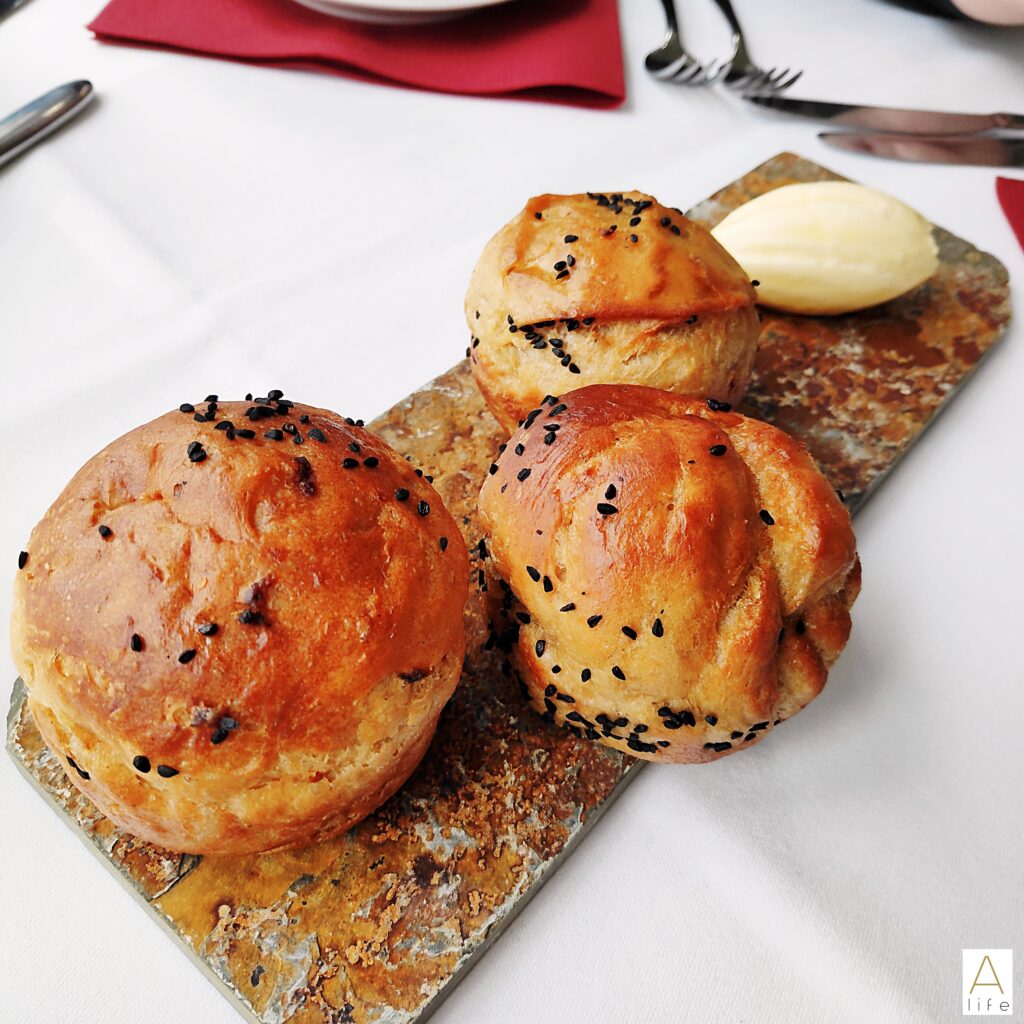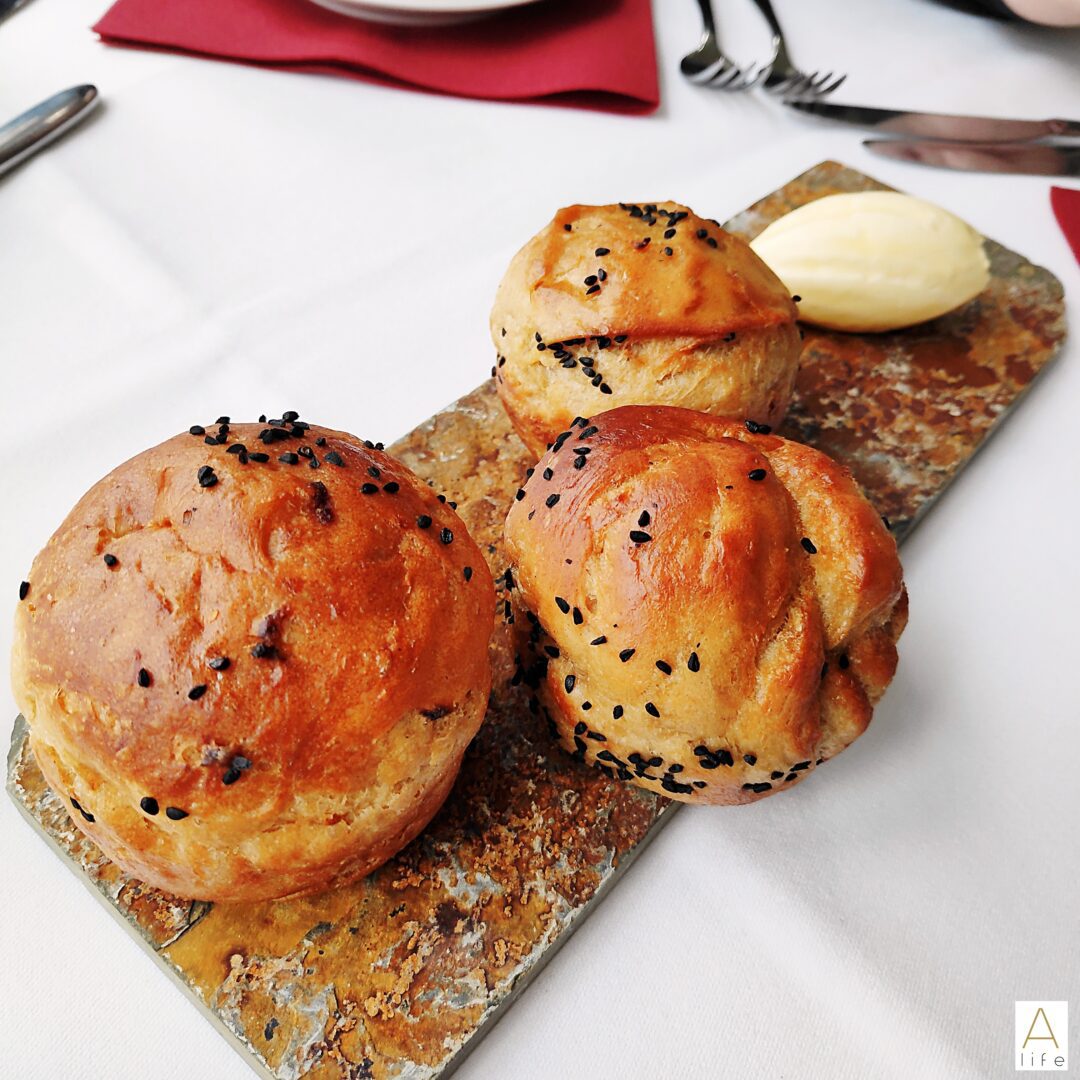 Homemade Bread with onion seeds and butter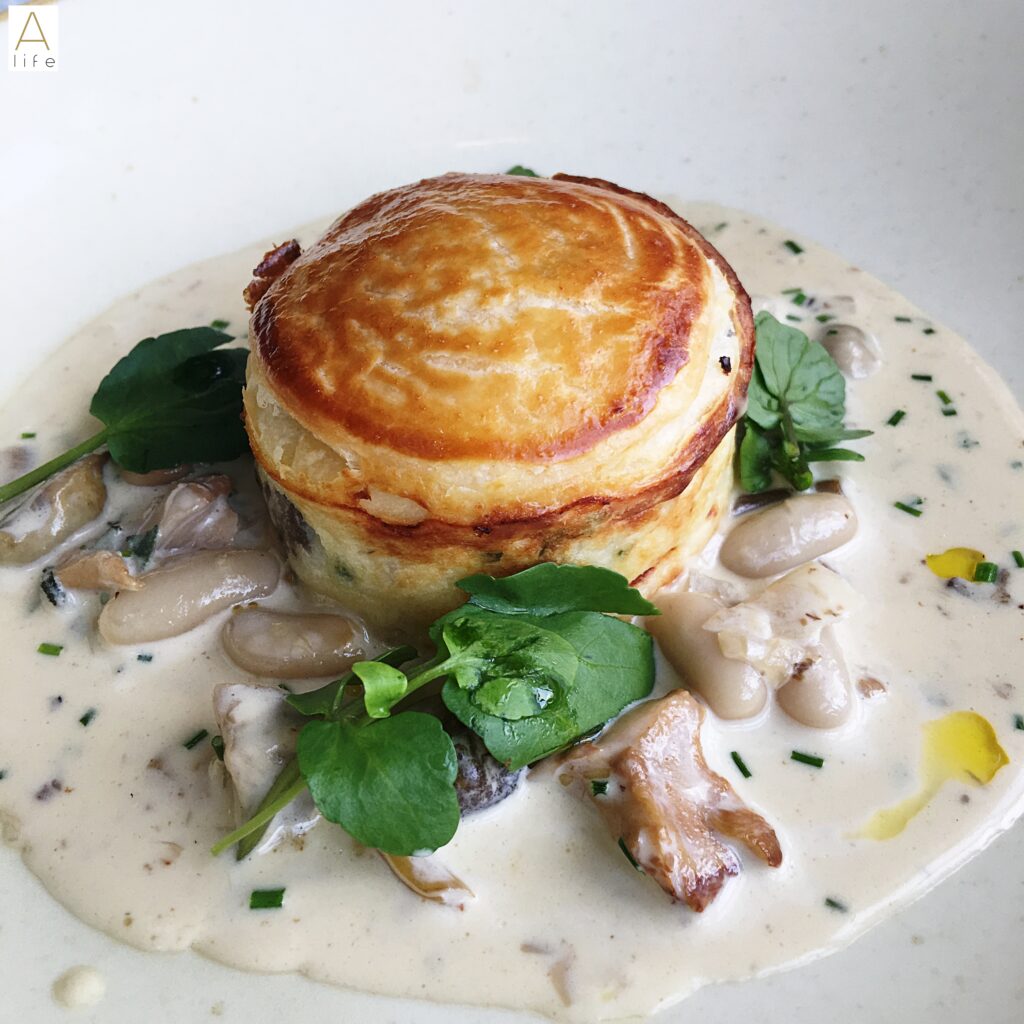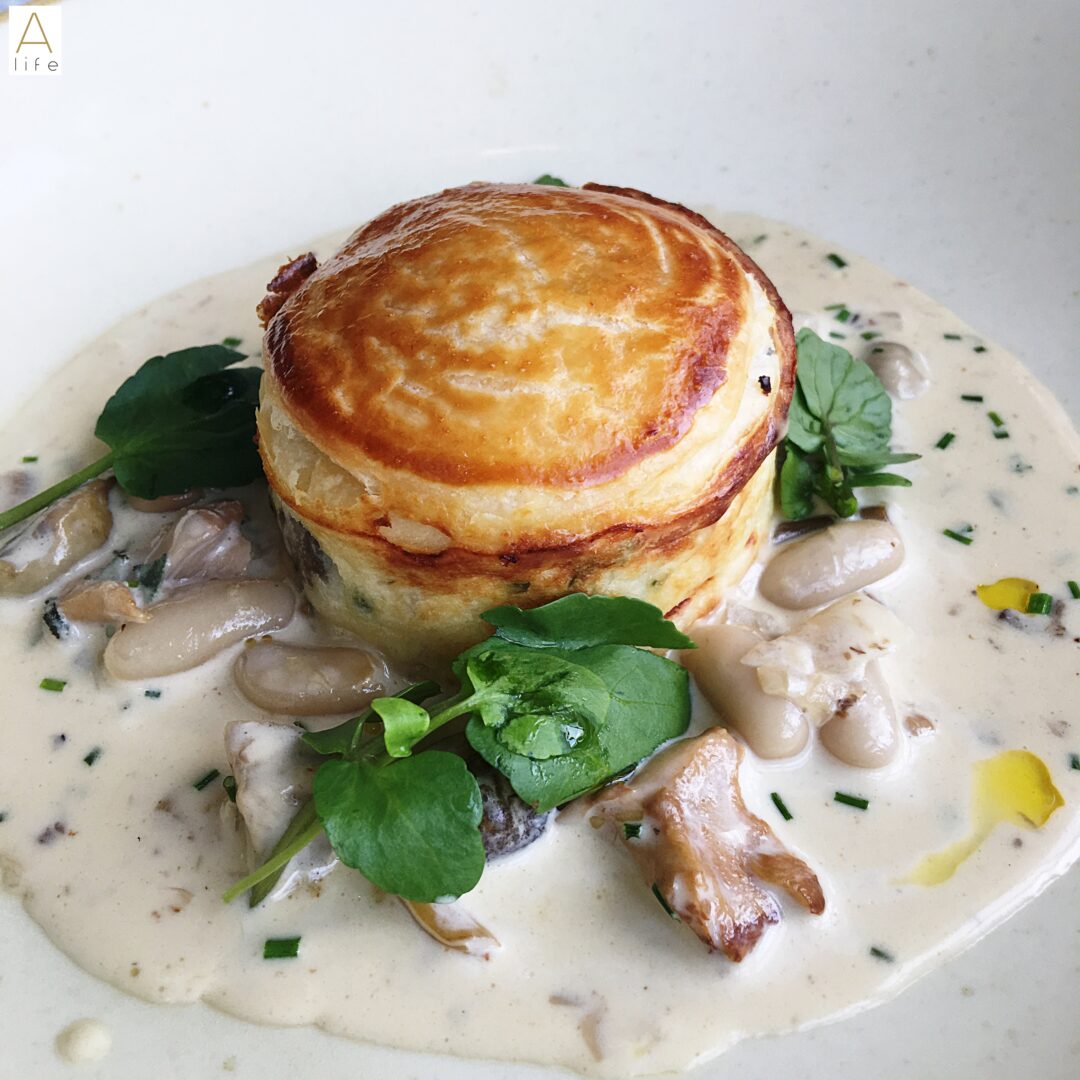 Chicken & mushroom tart Tatin with mushroom fricassé and cannellini beans
I do love a good mushroom for starters but this mixture was something from heaven.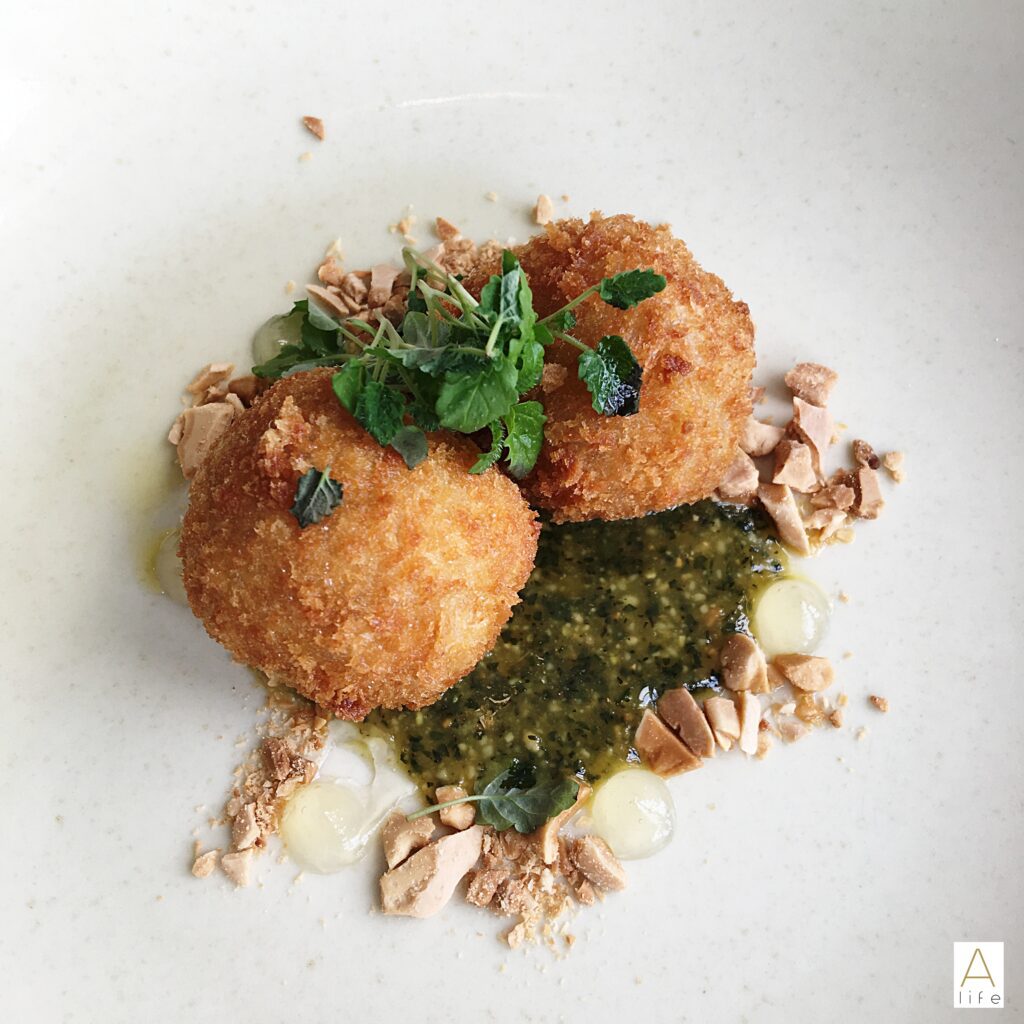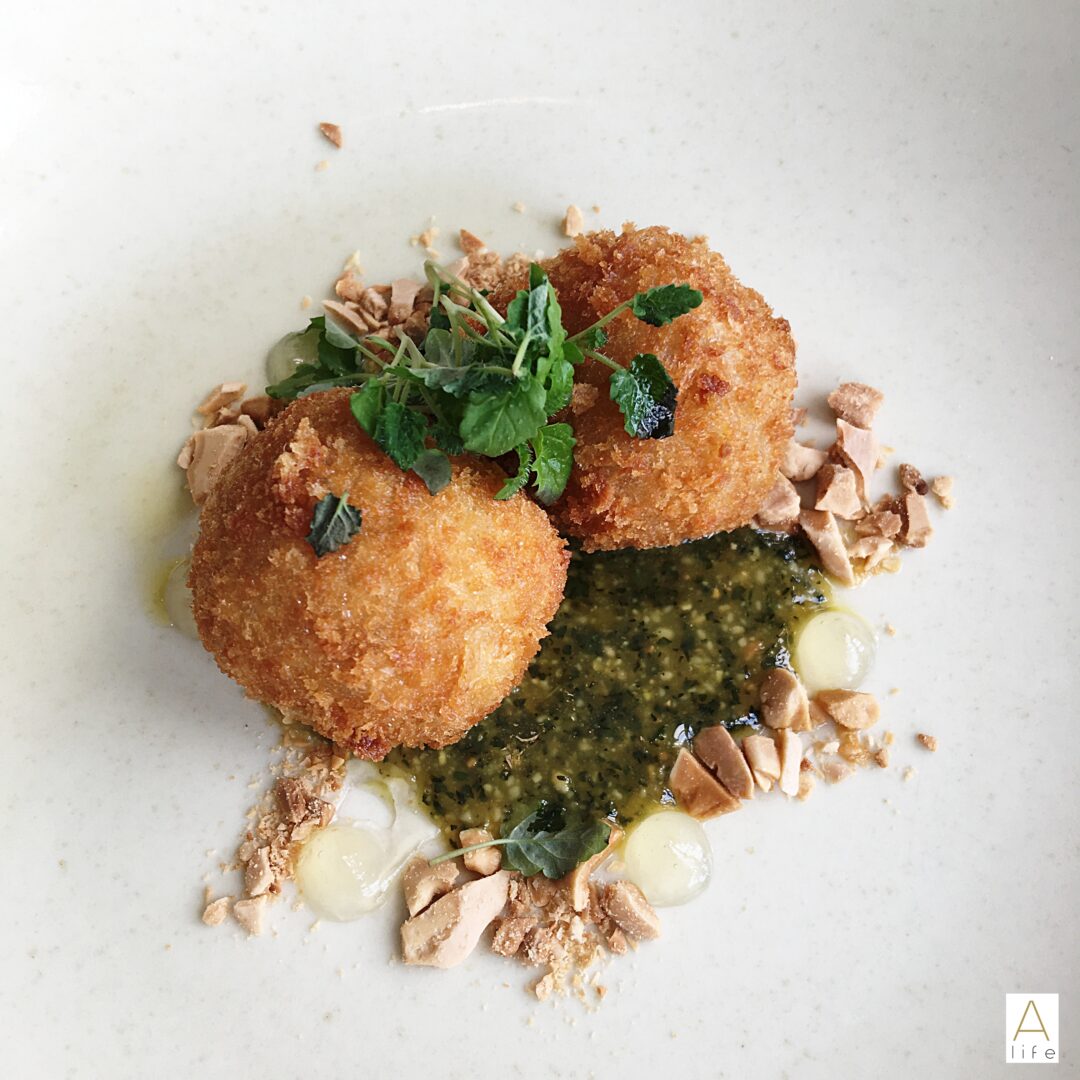 Jerusalem artichokes arancini in lemon balm pesto and roasted almonds
That lemon balm gave an acidity just right to this lovely starter. Just the right amount, but got me thinking about having more till today.
Drinks
We kept it simple, as we were driving. Richie had a nice glass of Orange juice, I had a lovely Rose Lemonade and hubby had a beer.
But if you want wine or need help, make sure you ask the restaurant managers Brice Guibert, also a sommelier, and Julien Minier which they are always ready to give you their expert advice on the best wine pairings to go with your food.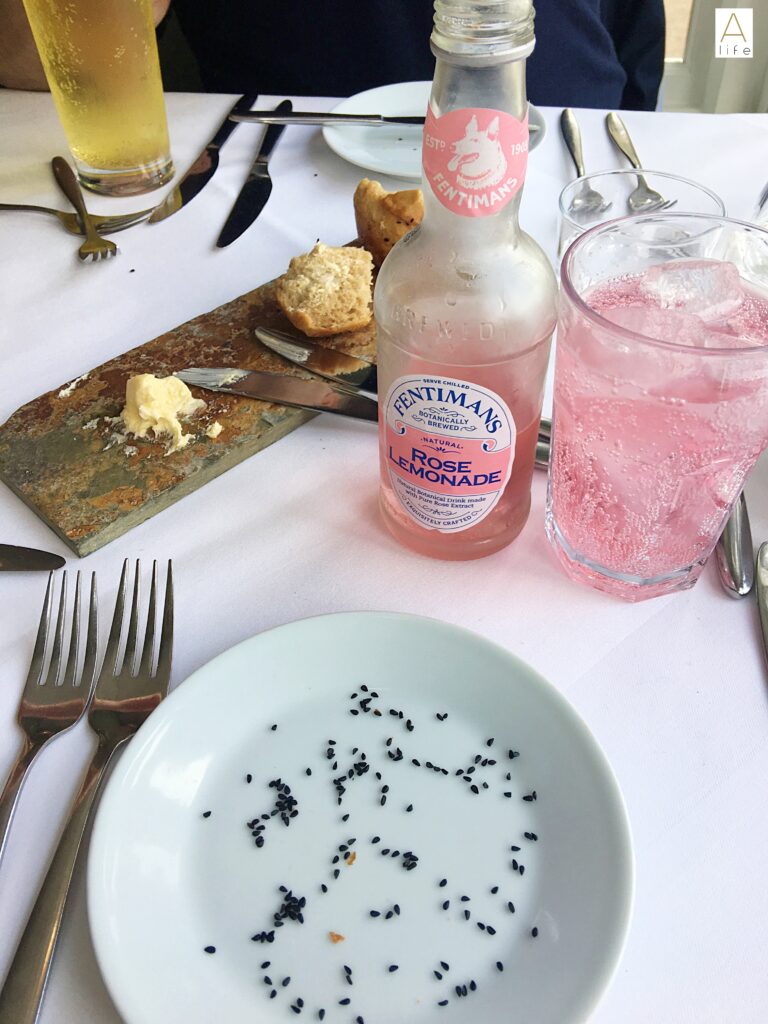 Mains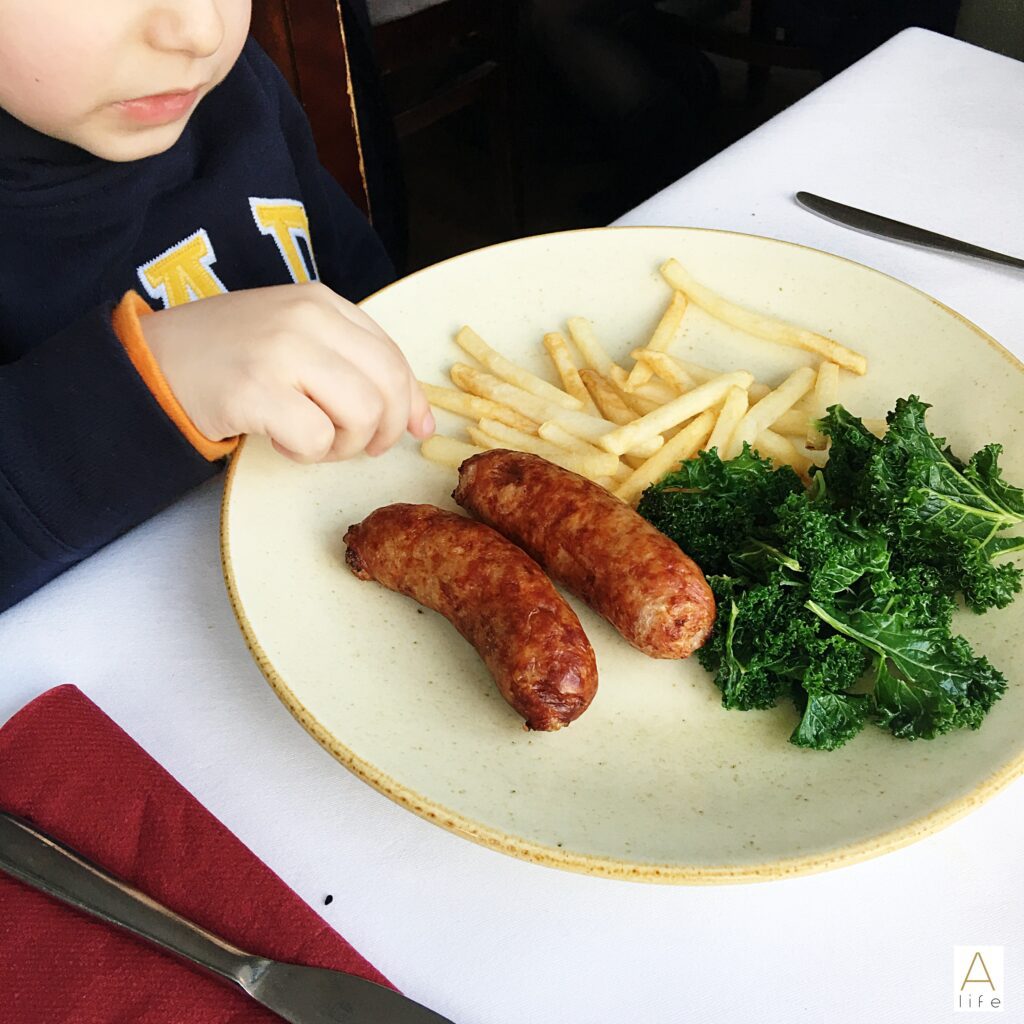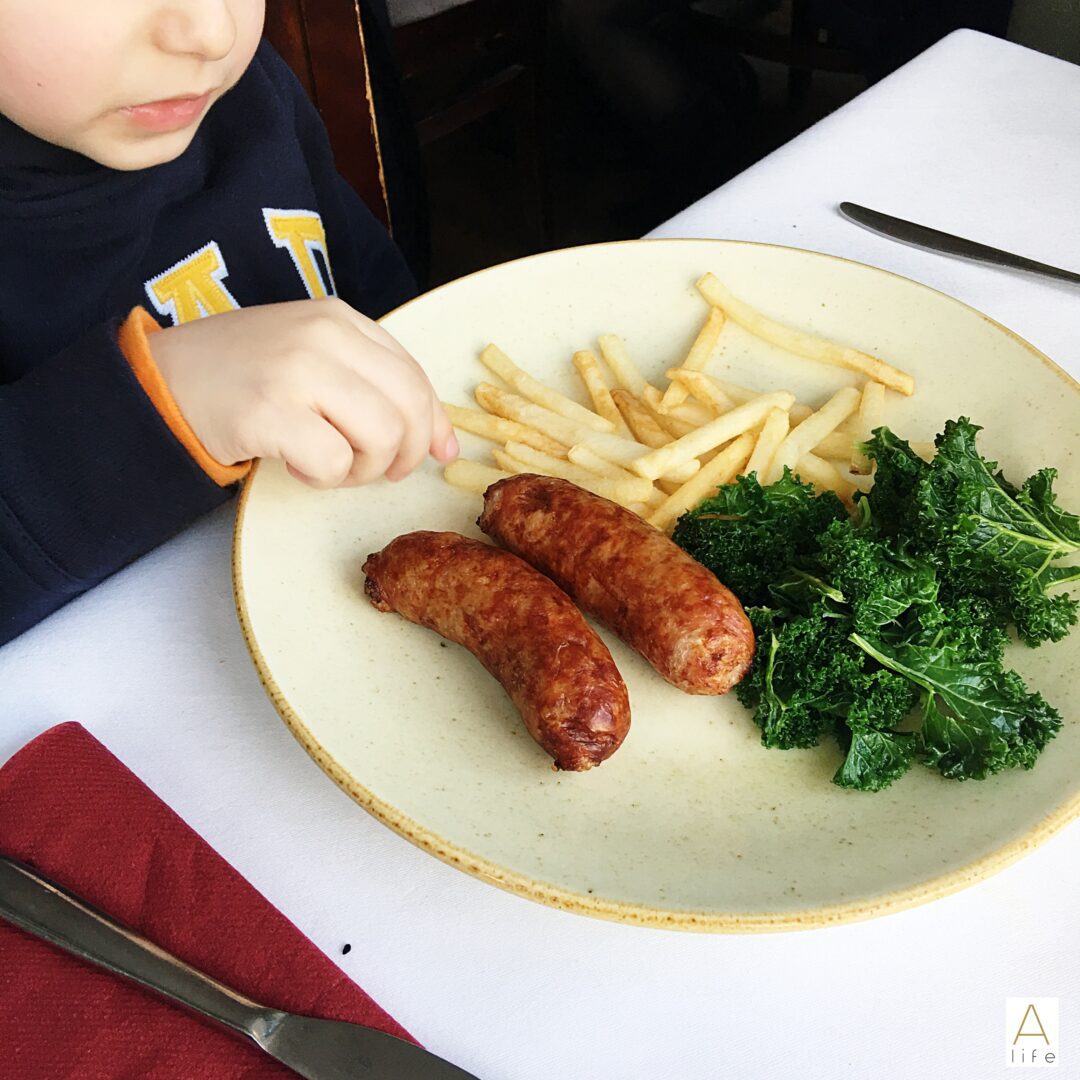 Kids Menu: Pork Sausages with French fries and seasonal vegetables (Kale)
Just the right portion for kids, Richie loved it very much.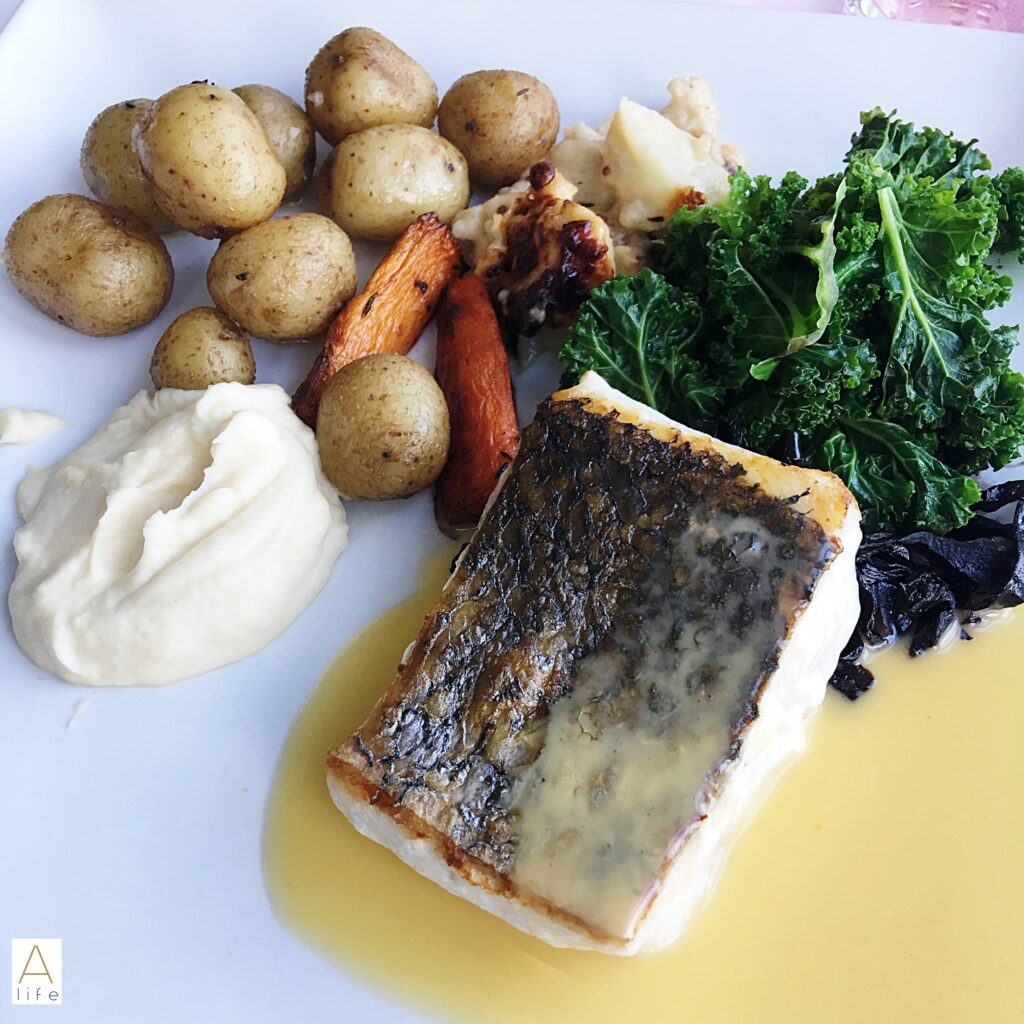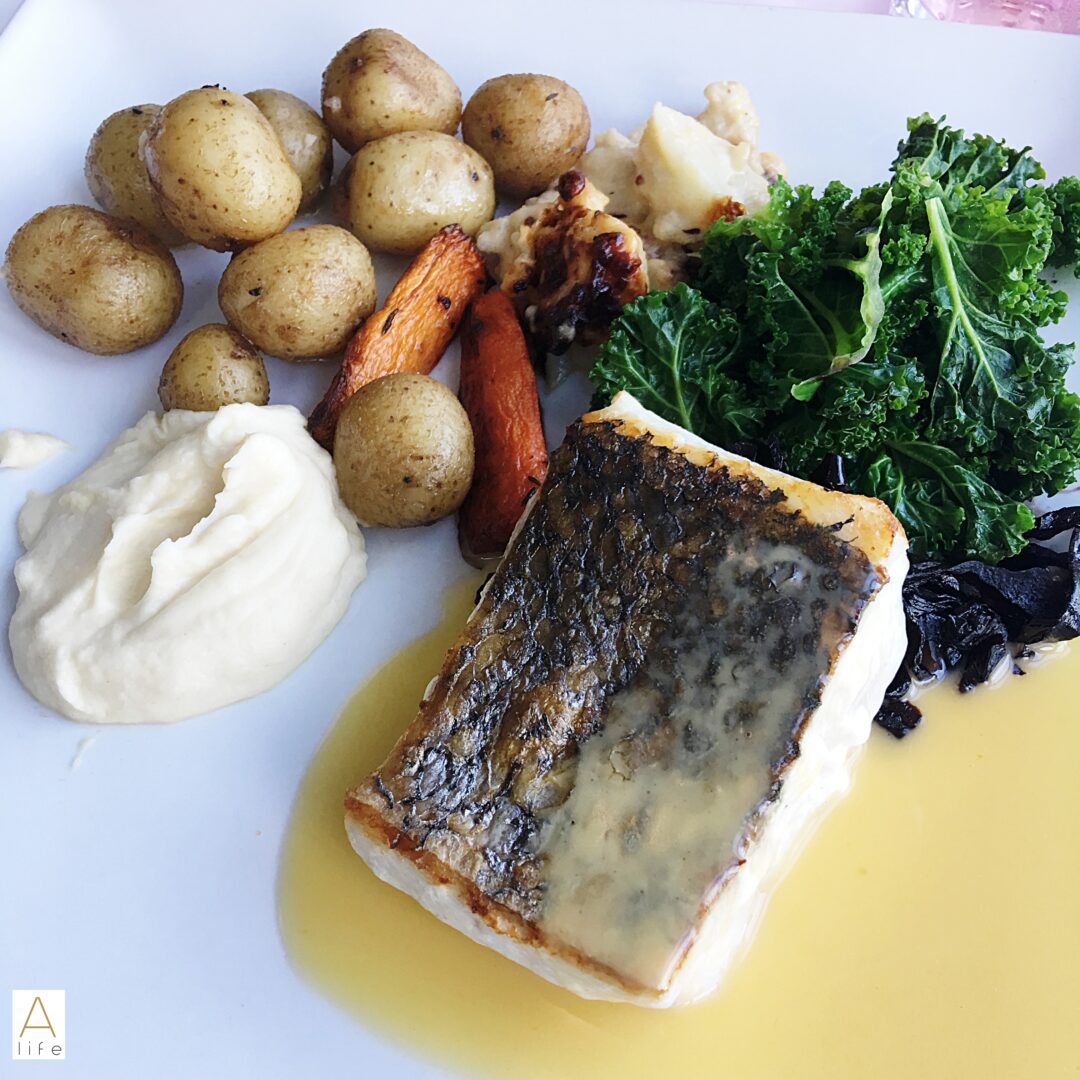 Sea bream fillet with butter sauce and vegetables
I love my fish and couldn't let this go by, as sitting by the window and looking at the river.
Lovely fish, smooth and rightly done, the butter sauce wasn't greasy at all, and those vegetables were gorgeous! A Healthy main for this Sunday, but full of flavour. Definetly recommend this Sea Bream fillet.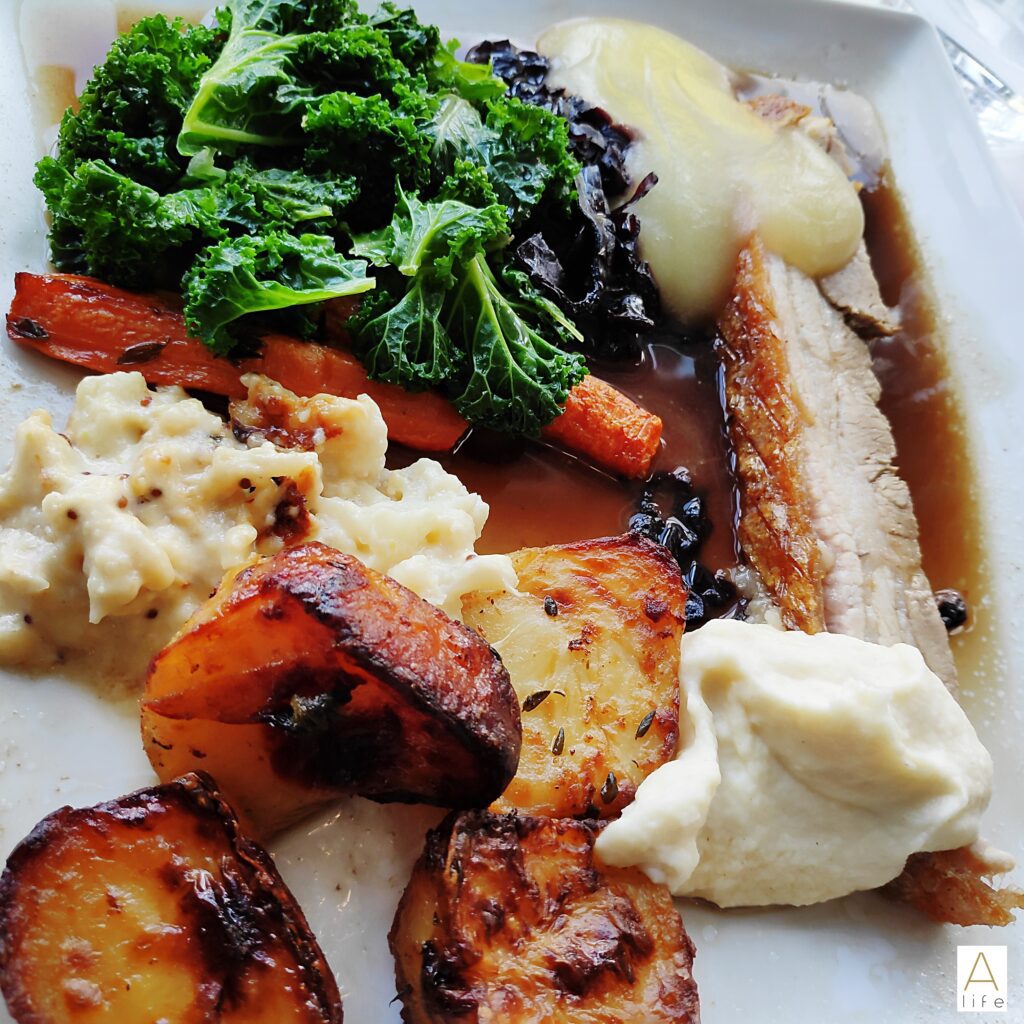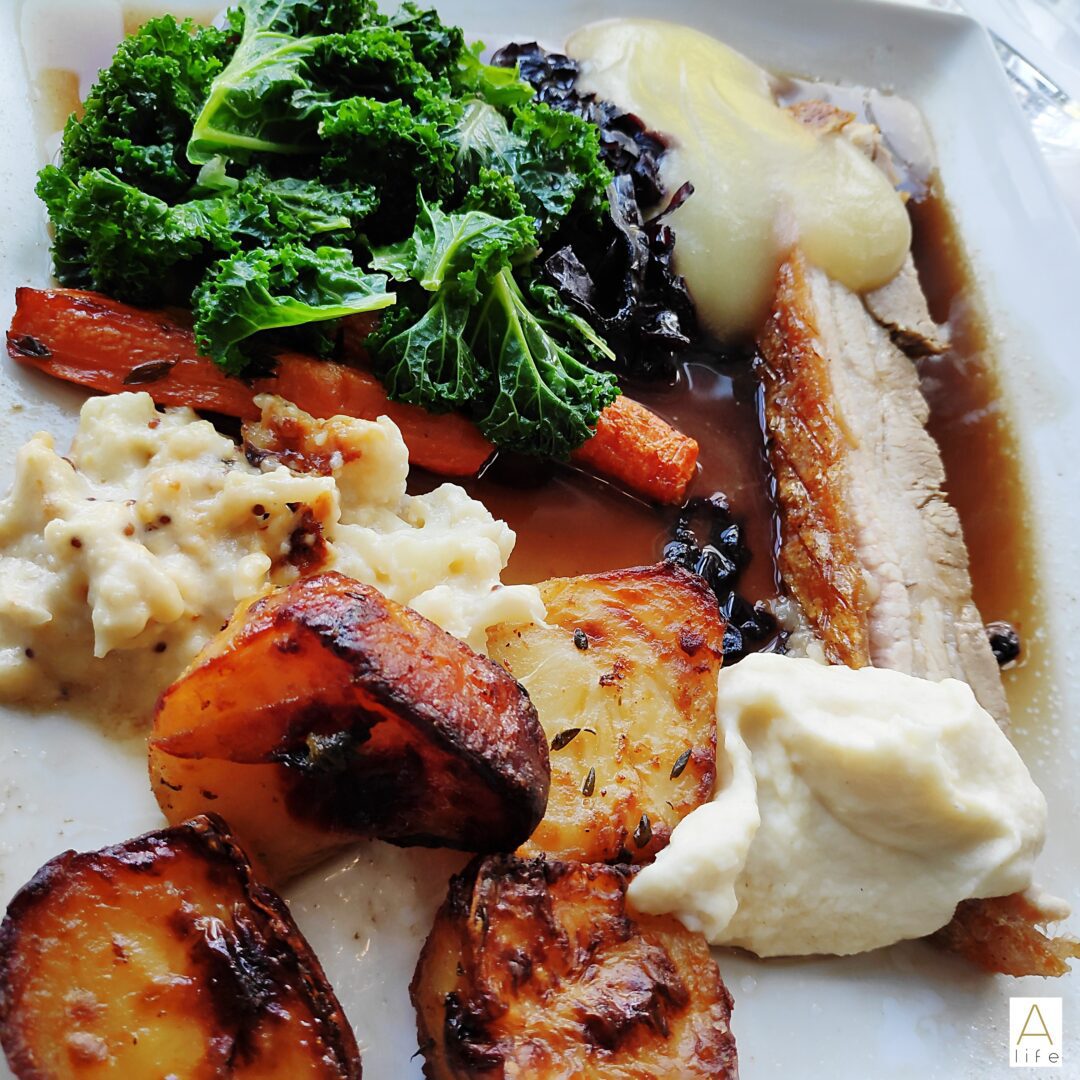 Pork Belly Roast with Apple sauce
Nothing says Sunday without a roast right? Beautifully accompanied by glazed carrot and roasted potatoes, that apple sauce gave the comfort to this food. Lovely and well prepared, that red cabbage gave a different but wonderful touch to the taste.
Desserts
We were full, literally full, as the dosages were very rich. But I had to try the desserts.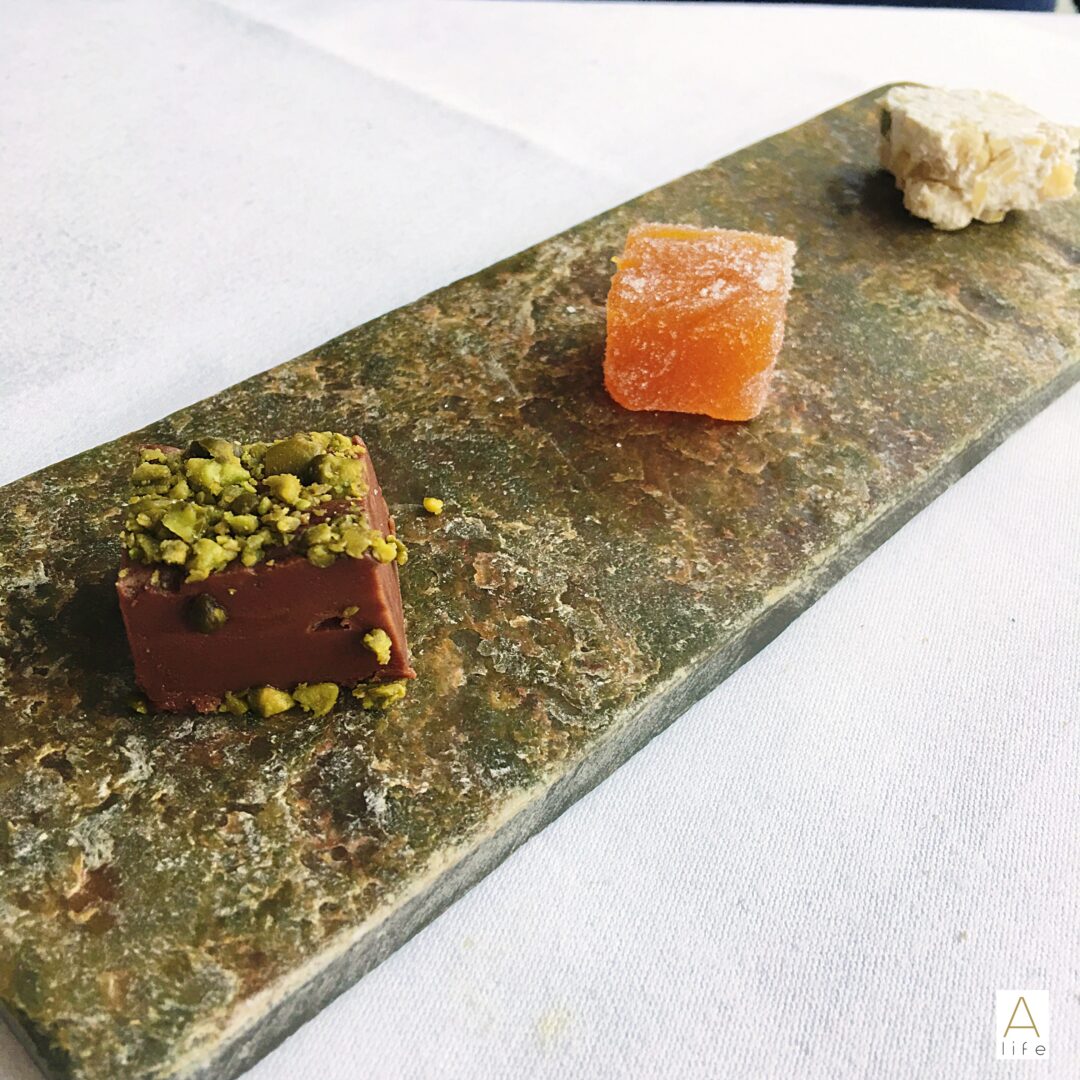 Petits fours: Dark chocolate & Pistachio truffle, Turkish Delight, Viennese biscuit
Be prepared to be with a sugar rush! If you are a proper sugar eater, this one is for you. Richie preferred the Viennese biscuit, I preferred the dark chocolate.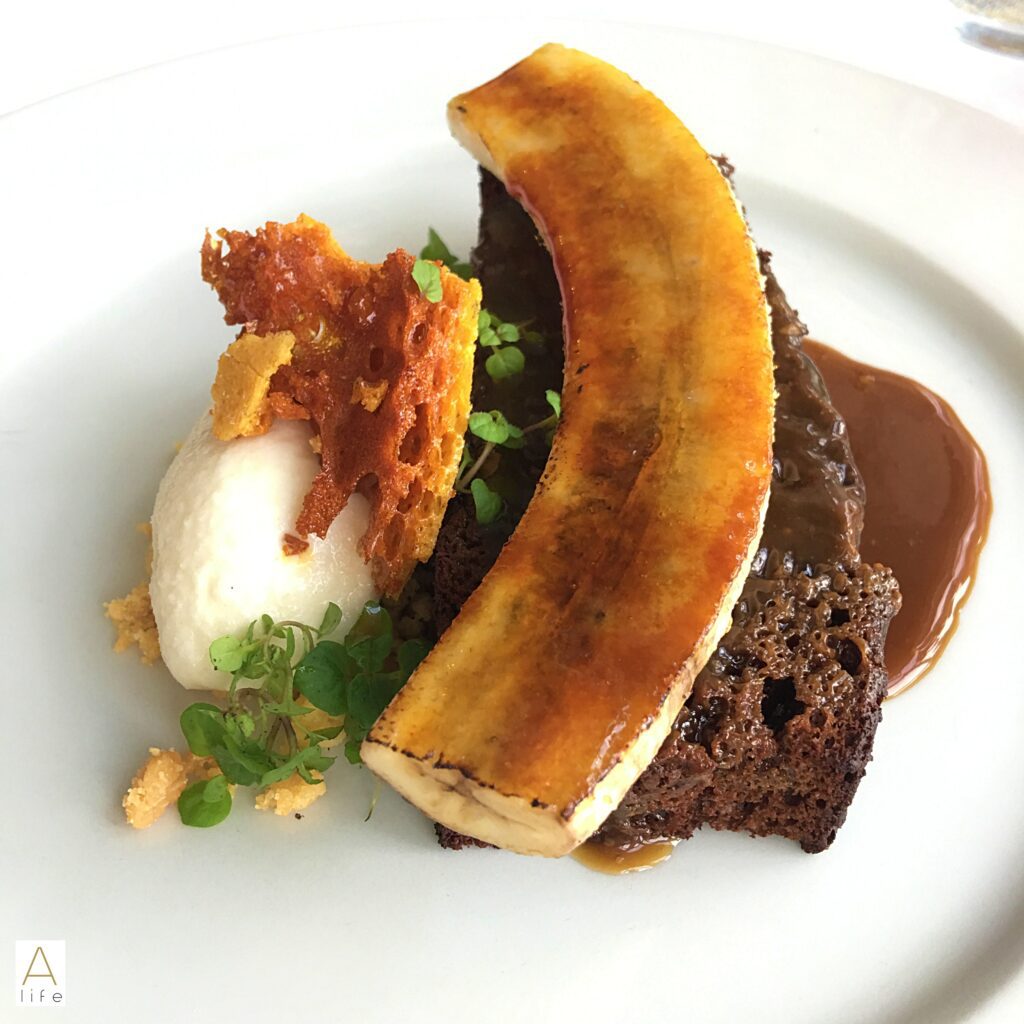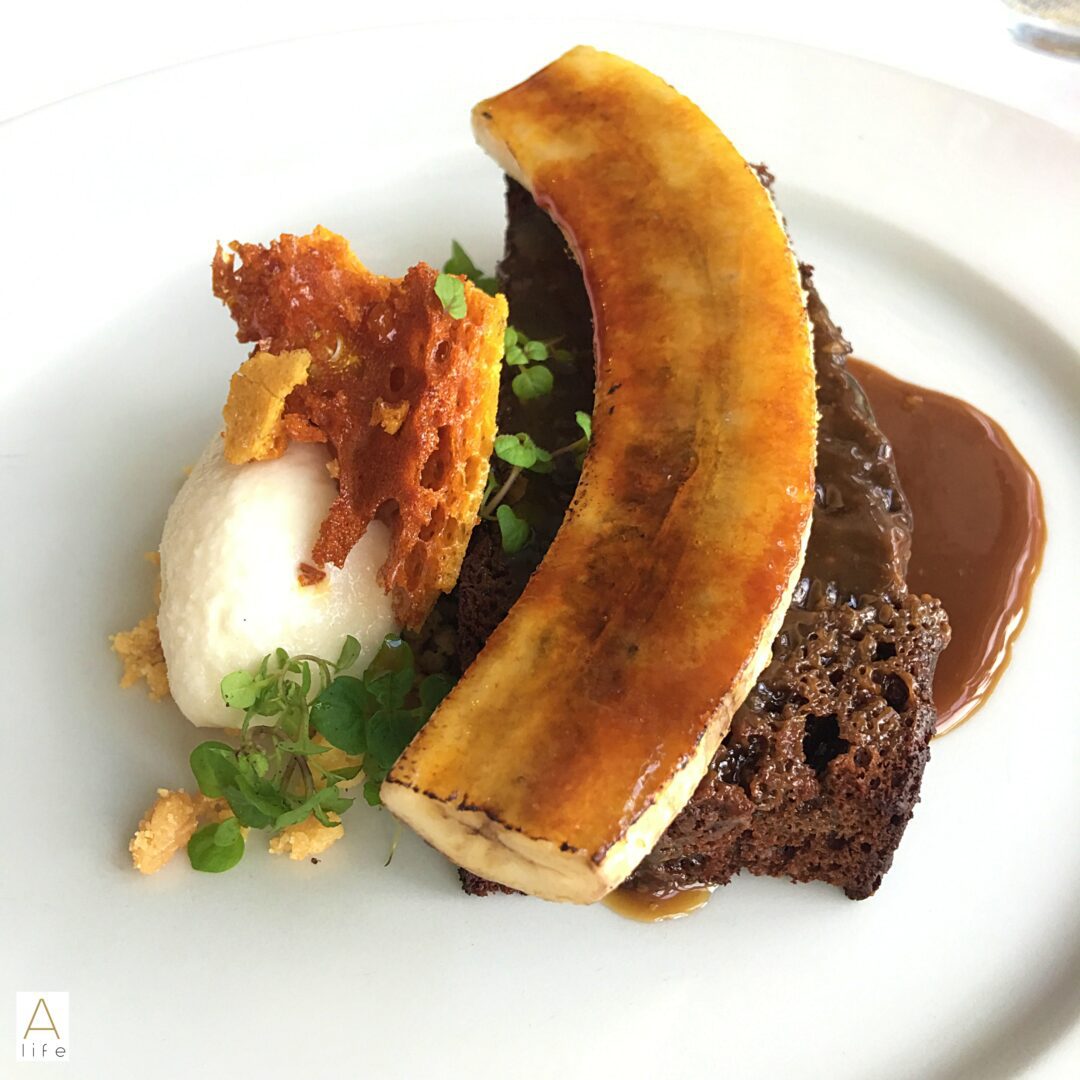 Sticky toffee pudding with milk sorbet, caramelised banana, caramel sauce
Let me just remember this again….hum… what a combination! Sticky toffee pudding with banana? That was the first for me. The banana has a caramelized coat that you had to break (check my Instagram) and everything was harmonized. Everything was twinning for the flavours. What a combination! Super approved!
Our Thoughts:
Cherwell Boathouse is a fine dining restaurant situated in a very beautiful place. For a fine dining and the quality of their food and the delicate way they curated their menus, their prices aren't very expensive.
For a romantic dinner, for a friendly gathering or for the family Sunday meal, make sure you visit them. Even if for just a tea by the side of the Cherwell river, I will guarantee that you won't forget them and will return for a meal.
Lovely staff and lovely food, the scenery is beautiful and their history will continue.
We loved it, and next time we are back to Oxford, we will definetly return to Cherwell Boathouse. Cheers!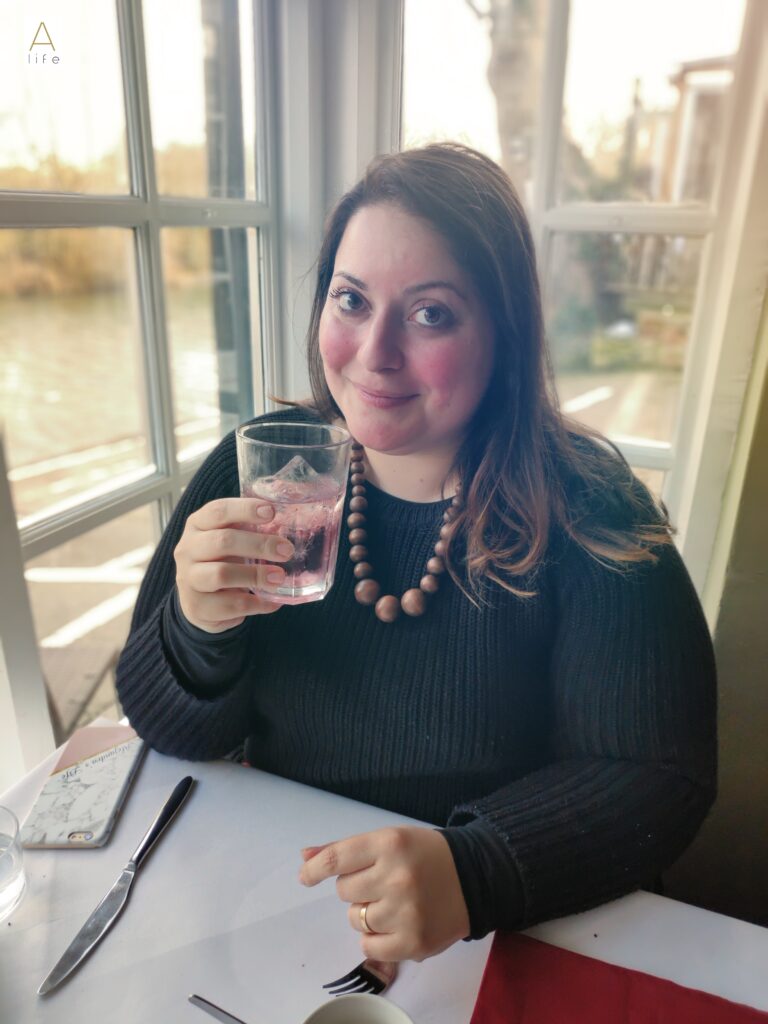 For more information or to book a table please visit Cherwell Boathouse online: http://cherwellboathouse.co.uk