In these incredibly uncertain and difficult times, visitors and local communities are still able to engage with attractions, pubs, experiences, and producers in the beautiful Test Valley.
There's a real sprouting of ingenious projects such as online exhibitions, deliveries to local people, resources to keep the children entertained and educated, virtual tours, images and more.
Plenty to keep you inspired and wanting more in future months!
Where is Test Valley
Test Valley is West Hampshire. Named after Hampshire's longest river with an international reputation for fly fishing the Test Valley is home to quintessential English villages, unspoilt meadows and chalk downlands which support a fantastic array of local food and drink producers.
Come and explore! Enjoy all this plus a great range of fascinating attractions, historic houses and gardens and places to stay. (Google Map)
What to Visit (planning time)
Art Online
The National Trust's Mottisfont, with the University of Southampton's Education Department, has produced a number of free, curriculum-linked resources for primary-aged educational groups.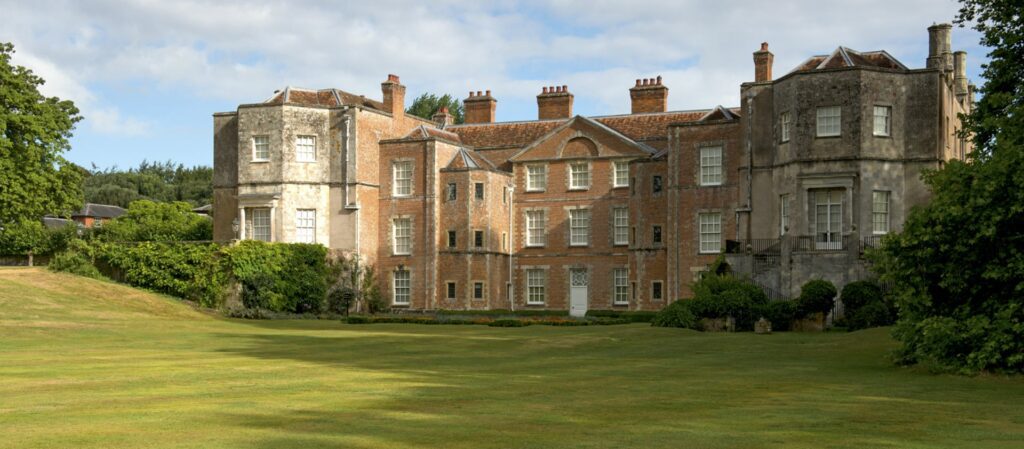 These include making Sun Prints which encourages children to look really carefully using magnifying glasses and then to draw their chosen leaf. There are also worksheets giving children practical experience of using a compass and map.
And you can view Mottisfont's Spring collection of Art online. For centuries, artists and designers have been inspired by the natural world, from wildlife and plants to the changing seasons.
Spring's promise of new beginnings, from the delicate beauty of its blossom to the bold colours of its fresh blooms, is the most captivating of all. Its influence can be seen across the arts, from Renaissance craftsmen to botanical artists and designers of the Arts and Crafts movement.
Celebrate spring through some of its most evocative depictions in Mottisfont's collections, from the comfort of your home! See the collection online.
Museums and Galleries run by Hampshire Cultural Trust in the area are still bringing you the very best of arts and culture in Hampshire – the doors are still open, but virtually!
Culture on Call is the Trust's new blog, which is being launched to bring culture and communities together during these challenging times.  You'll be able to choose from fascinating insights into local history to fun things to make and do at home, curious objects from the collections and more. In this area Andover Museum and the Museum of the Iron Age are run by Hampshire Cultural Trust.
Hampshire Top Attractions marketing collective has joined an initiative to bring people a little cheer during this time. The idea is to showcase various elements of the attractions, following the order of the rainbow.
Inspired by #rainbowsofhope, they will be highlighting some of the favourite aspects of their attractions, focussing on the different colours of the rainbow.
Hampshire Top Attractions, which includes:
Army Flying Museum,
Paultons Park,
Mottisfont,
Sir Harold Hillier Gardens,
Thruxton Motor Sport Centre and
The Hawk Conservancy Trust
#BlossomWatch
A great nature initiative comes from the National Trust, which has launched a brand new project:
#BlossomWatch is designed to emulate Japan's Hanami – an ancient celebration of the blossom season.
People are being asked to join in this marking of the first sign of spring by looking out for trees and bushes in flower, pausing for a moment to enjoy the fleeting beauty of blossom and sharing images on social media.  This allows everyone, including people who don't have access to such wonders, to enjoy this time of the year.
The move is part of the Trust's campaign to help people of all ages to become more connected with everyday nature. Share your images on #BlossomWatch and tag them via @nationaltrust on Instagram and Twitter using #BlossomWatch and inserting the name of the place where you live.
National Trust properties like Mottisfont in the Test Valley are sharing their own beautiful blossom images via social media etc.  And you can discover Spring at Mottisfont without visiting by viewing.
Plenty of blossom facts and images plus content for all ages can be found at https://www.nationaltrust.org.uk/lists/blossom-in-the-south-east
And to engage younger children Education volunteer Kirstie Rogers has put together some Spring nature activities to excite and inspire young imaginations.  See https://www.nationaltrust.org.uk/features/blossom-nature-activities-for-younger-children
Try relaxing with Fishing Breaks
Watch this calming YouTube video of fly fishing on the famous River Test – it could entice you to try fishing in this lovely area in the future! https://www.youtube.com/watch?v=W7I_GMQoHx8
And if you fancy a break with a fishing theme go to https://www.fishingbreaks.co.uk/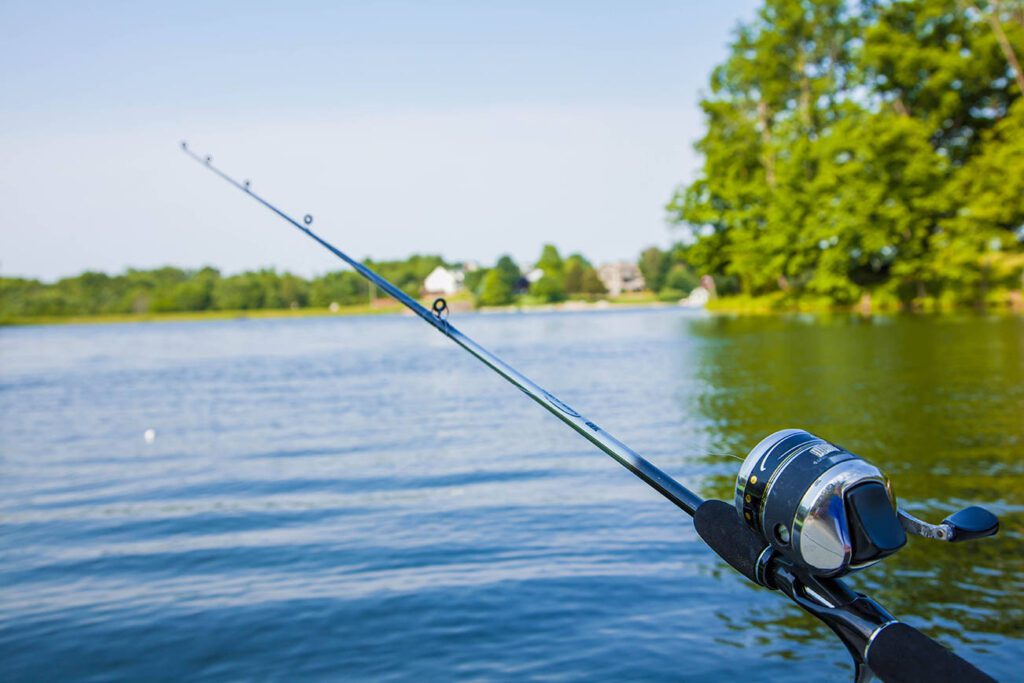 Chalk Stream Foods raises and sells a range of quality trout – fillets, pate and smoked – and also offer a Hampshire fish box (standard or large) to meet a family's needs for a week. Now in these difficult times they are delivering a new ready-made range of fine foods to people's doors.
They are also offering 50% off for all NHS staff and free delivery across much of the South – a welcome boost whilst supermarket home delivery services are being overwhelmed. https://www.chalkstreamfoods.co.uk/
Grow your own
The Marketing Collective marketing agency has been supporting struggling tourism businesses through a strong social media campaign and good advice to help them keep in the public eye and then get up to strength once they open again to the public.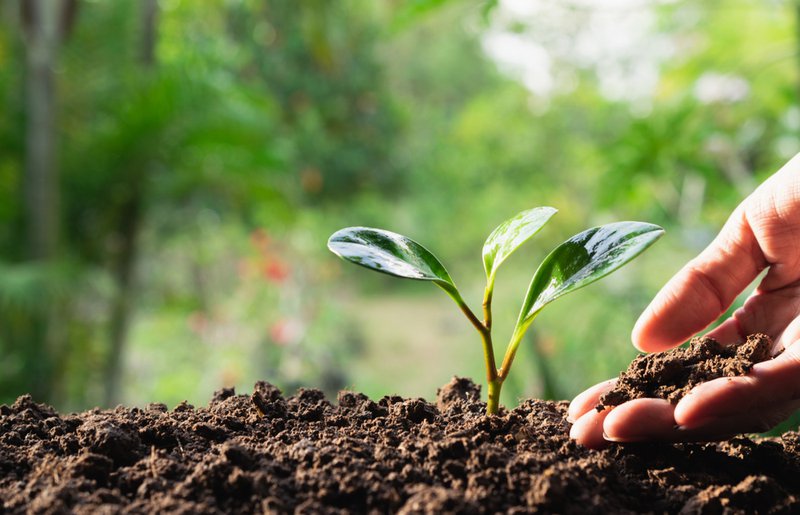 One initiative is helping Hampshire gardens (now closed to the public) – with projects like a 'grow your own' leaflet. You can link to the Marketing Collective Planner, and Tips for working from home.
The Marketing Collective has also put together lots of helpful resources for children and adults alike – from virtual armchair tours to word searches, colouring and drawing activities and more, collated from the members of Hampshire Top Attractions:
Yoga and Art
Riverside Lifestyle is offering its art and yoga classes online during this difficult time.
The online programme can be found via Riverside's HampshireArt Studio website and includes art courses such as its free Kickstart course in 5 stages for beginners, through to live streams and a weekly Monday Still Life.  Further e-classes will be added regularly, so keep a watch by visiting the website.
Riverside's Saturday morning yoga with Shelley is also online  – the early morning yoga gives you a chance to get moving and be ready to face the day. There's also lunchtime yoga, gentle chair yoga, as well as a free offer for frontline staff.
Finkley Down Farm
You can keep up to date with what's happening down on the farm at Finkley Down Farm, which is posting videos on Facebook – check-out 'Breakfast Time!' 'Meerkat time' and 'Snack time for the Alpacas and Llamas' with Farmer Kate.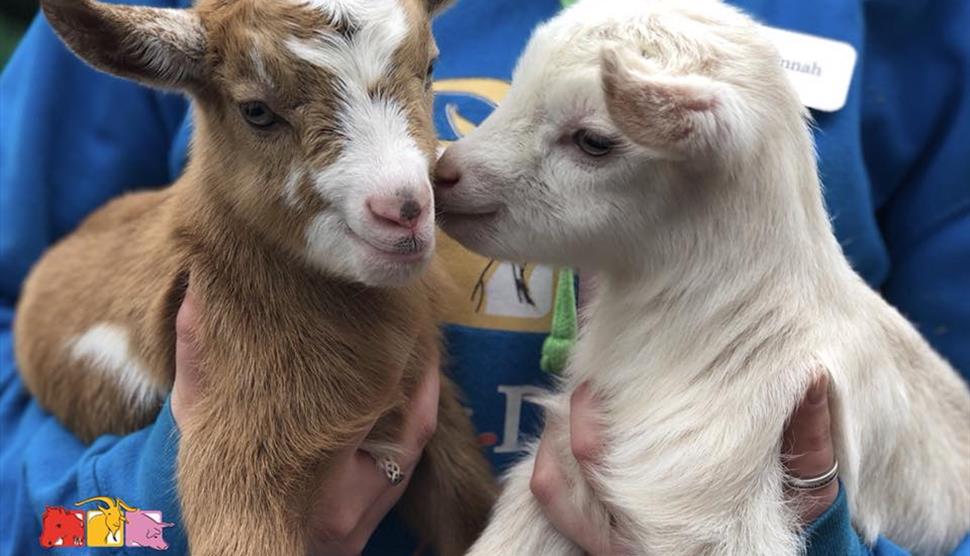 And the Farm has created a WordSearch for children to do to keep them occupied and in touch with all that the farm does to keep the animals safe and well.
Sir Harold Hillier Gardens
Don't miss out on the delights of the award-winning Sir Harold Hillier Gardens by visiting the website and learning more about what's on display at various times of the year.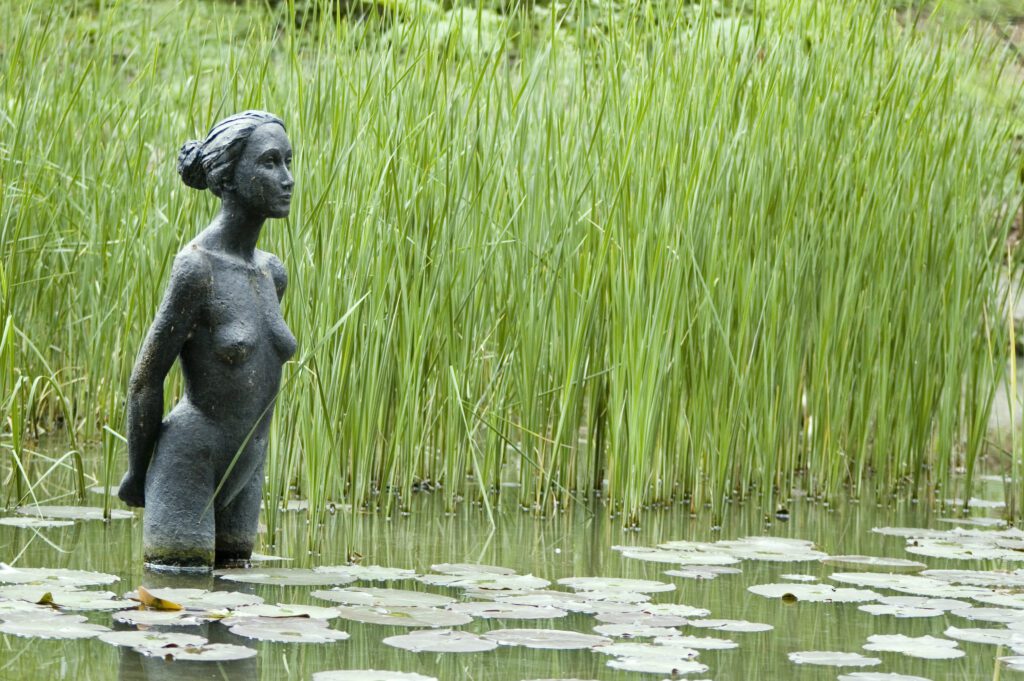 See pictures of the magnificent Magnolia Avenue, the Jurassic Gunnera boardwalk, Rhododendron woodland, spring highlights and spring walk for plants at their best right now.  But you can also see what else you can look forward to for real later in the year.  Watch videos on various aspects of the garden and discover more about what the 180 acres of gardens have to offer – including the birds and butterflies.
Houghton Lodge Gardens
And you can also indulge your passion for gardens by exploring online the lovely Houghton Lodge Gardens. See what you will hopefully be able to visit for real soon – including the eighteenth century garden, Long Border, walled kitchen garden, orchid house, Peacock Garden, alpacas and water meadows and more.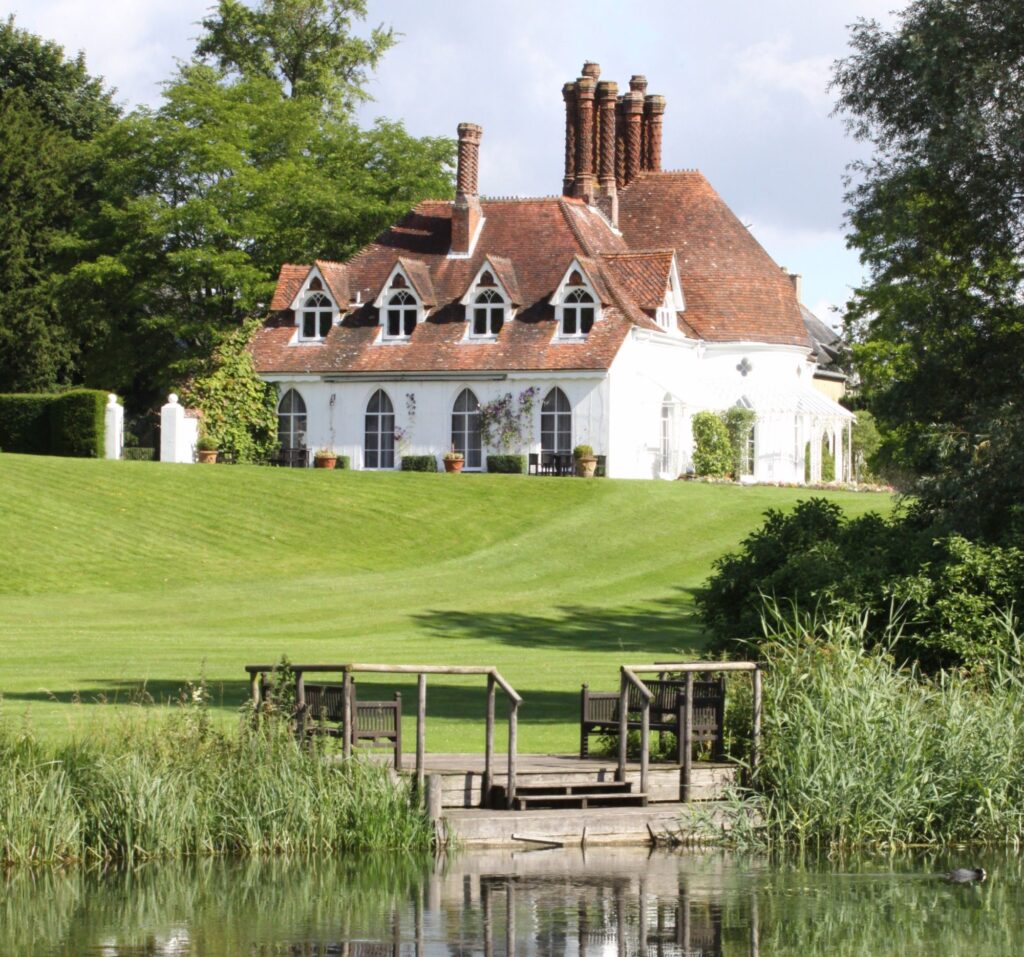 View the Garden Galleries to see what's on display at different times of the year and keep up to date with news and more images on Facebook.
Army Flying Museum
The Army Flying Museum has added a new online exhibition to its website about Operation Varsity – marking the Operation's 75th anniversary. Its aim was to establish a bridgehead across the river Rhine for the main Allied advance into Germany.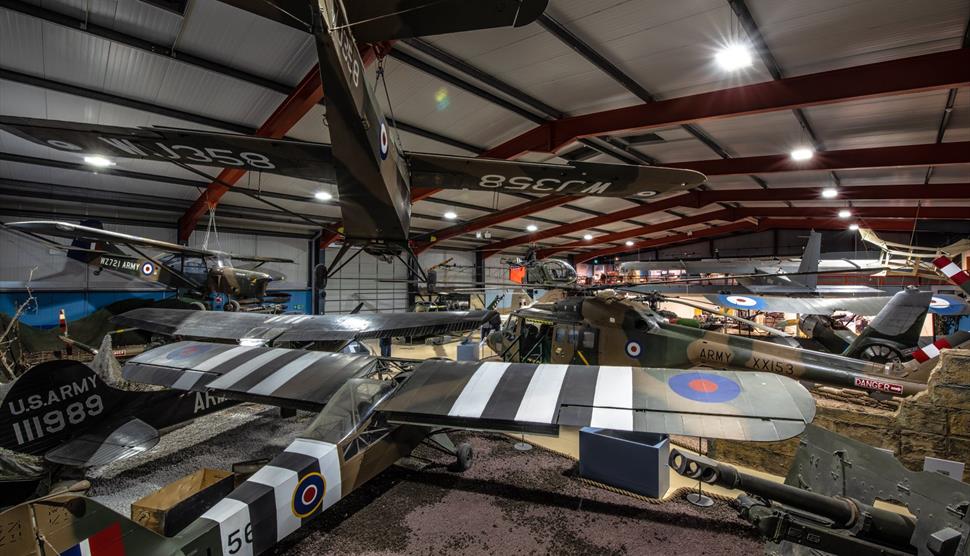 On 24 March 1945, the Rhine crossing started with a ground offensive, Operation PLUNDER, followed by air landings, Operation VARSITY, 10 hours later.
Children can also get creative with a number of colouring sheets, Games, a Wordsearch, Make your own Glider, Army Air Corps Pilot, Squadron badge and Balloon to while away the time.
There are virtual outreach sessions which can be booked through outreach@armyflying.com, Zoom sessions for children still attending school – teachers should contact education@armyflying.com  and there's a community knitting project 'Pilots on Parade'. Find out more about all activities by visiting https://www.armyflying.com/
Chilworth Woodland Retreat
Chilworth Woodland Retreat has 3 holiday lets that are unoccupied due to the virus but it's an ideal spot for social distancing – being in the middle of nowhere with each let spaced well apart.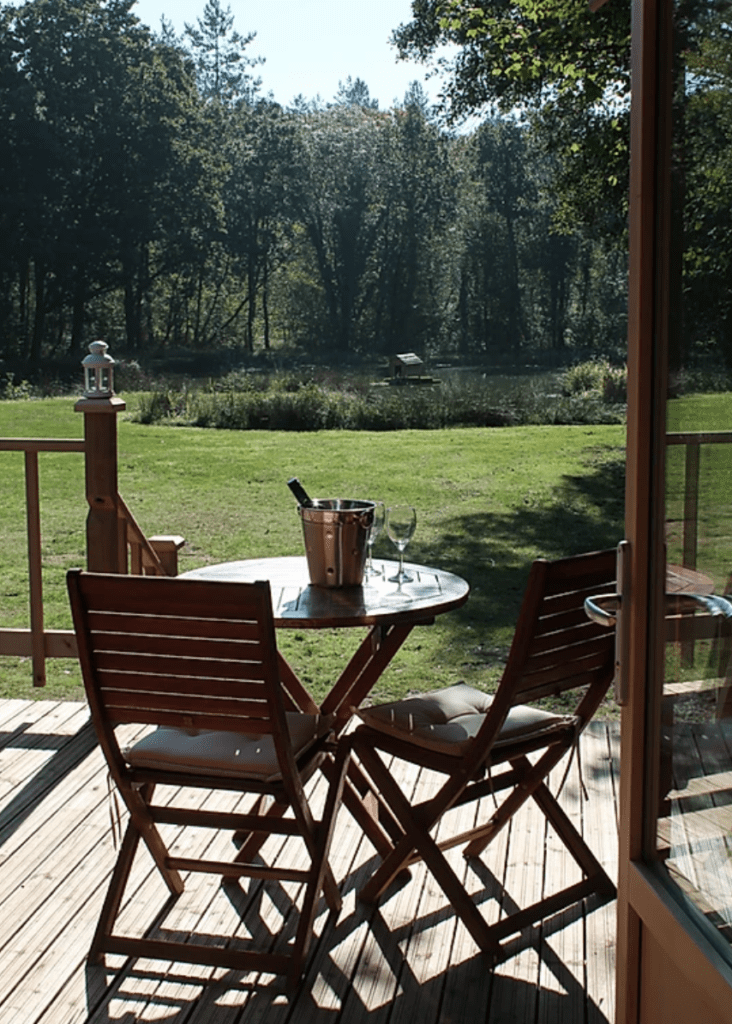 CWR is inviting essential workers to use them if they need to self-isolate between shifts.  They are offering the units at £40 instead of the normal rate of £80.
Gray Manor Hotel
Gray Manor Hotel is looking to offer space to Army or NHS staff, as well as the homeless.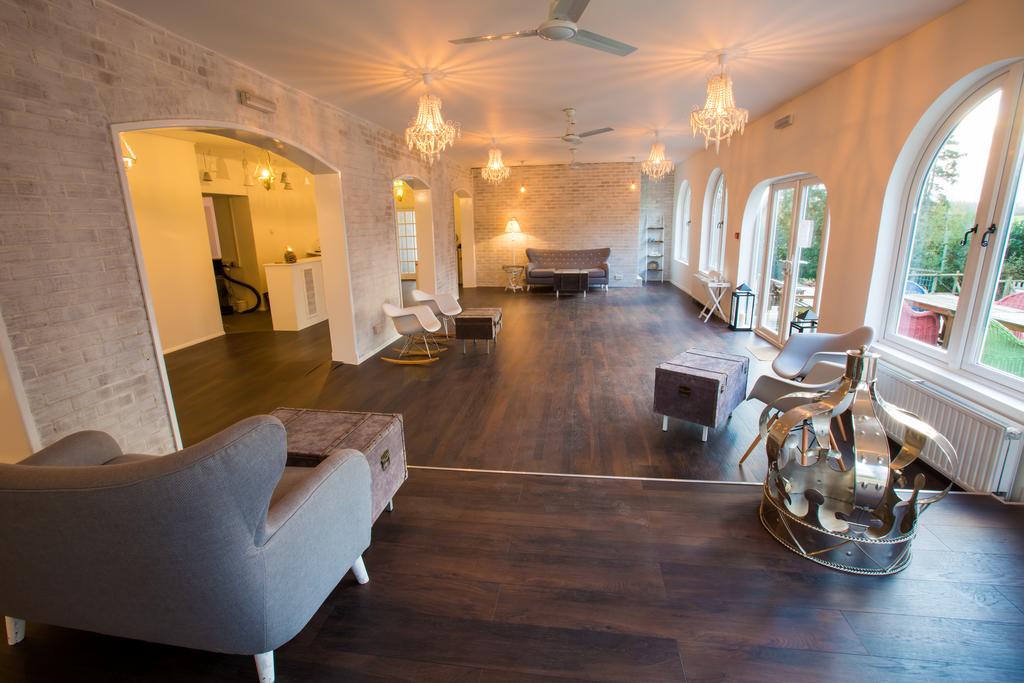 They already operate a service to allow key emergency personnel as well as staff in care homes and children's homes to get their shopping through the hotel's wholesalers.
There's a whole upsurge of tourism businesses diversifying and using their resources in new ways to serve their local community through deliveries and take-aways. 
The Crown at Upton
The Crown at Upton is running a delivery service to the vulnerable and those who are self-isolating and unable to get out.  They are also offering a collection service for anyone who can get to the pub.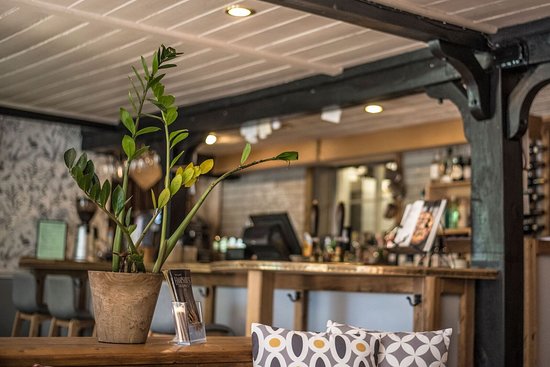 Deliveries and collections include essentials from their regular wholesalers as well as meat, some fish, dairy, fruit and veg.  On certain days there is also a take-away service.  The pub has been very busy producing its own bread to include in the services.
Everything is being promoted on social media and Dave Watts, owner and chef is determined to provide an excellent service to the community and keep his dream a reality for the future!
Food Deliveries
 

The Tea Cosy in Hurstbourne, Tarrant
 The Tea Cosy in Hurstbourne, Tarrant, is offering a takeaway service including afternoon teas (with of course cake!) or a delivery service.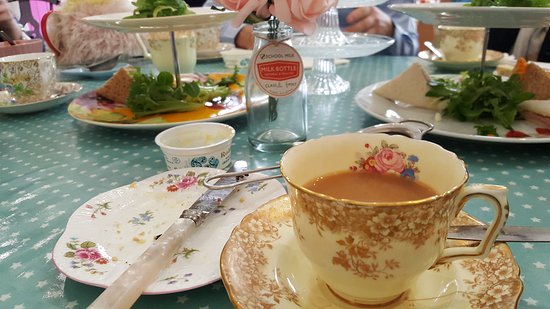 Whole cakes are also available for delivery and can be frozen if needed for a future celebration!  Add a bit of luxury to your locked-in experience!
Other services include The Hawk Inn, Amport's takeaways as well as a few basic essentials sourced from suppliers. Call 01264 710371
The White Hart Hotel, Andover's takeaway service and Bags of Hope for the vulnerable.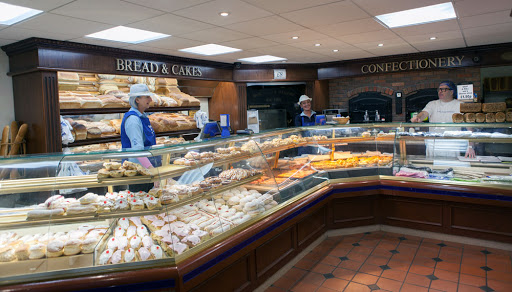 Burbridge's Bakery, Andover,  Is offering a hot drink and a cake or bacon roll to any NHS card holder or shirt logo wearer, going on or off duty. The bakery has also taken a big tray of goodies to the hospital in Andover and is doing all it can for the community.
Steve Burbridge is no stranger to doing his best for a good cause – see his blog www.theadventurebaker.com/ on hitch-hiking for charity.
Drink producers are also providing new services
Hildon Natural Mineral Water is offering a local home delivery service and a new customer offer: https://www.hildon.com/
The Little Whisky Shop is delivering gin, rum, vodka and wine: https://www.thelittlewhiskyshop.co.uk/
Wessex Spirits is starting up free postage and online orders as well as a party pack of gin, tonic and beers delivered to the door: https://www.wessexspirits.co.uk/
For more information about visiting the Test Valley, including a whole range of places to stay visit http://www.testvalley.gov.uk/communityandleisure/tourism