Here we are, for the 12th year, on our celebrity gift list filled with goodies for all pockets. You will find something for everyone just in time for Christmas.
Can you believe that our Christmas Gift Lists are featured on Cision and on Vogue? That's how special we are and we are so humbled by it.
Note: Some of the links might contain affiliate links. This won't affect the price but it will help us here at HQ.
We couldn't have a Christmas Gift List without all the Beauty products and Christmas sets that normally get out during this time. Here are some of our favourites, divided by type:
Skincare
Latest in Beauty Subscription Box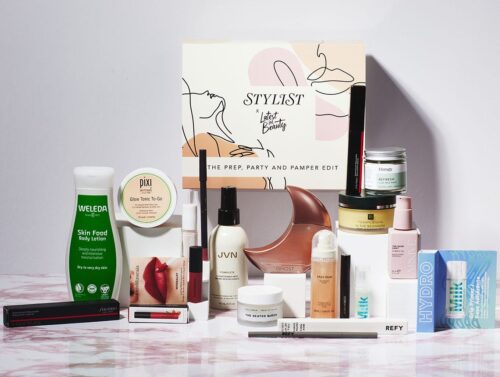 Latest in Beauty is a subscription box box filled with full size products with brand from Shiseido, Milk, Weleda, Bobbi Brown, Makeup revolution and much more for a simple monthly price? Definitely worth it! Check out their amazing Advent Calendar as well.
Cleansing with Magnitone
Magnitone is a brand we have been working with and watching for a few years. Their quality is amazing, and they have grown and they now have many new products and sets that are useful and actually everyone needs – So a present from Magnitone is something good and useful.
Magnitone Silicone Cleansing Brush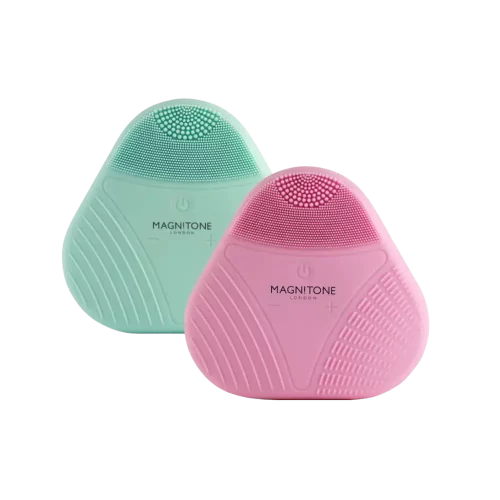 This super-soft cleansing brush will cleanse deep, brighten and soften skin, for a more radiant glow. Ideal for all skin types, XOXO has up to 8,000 Micro-Sonic Pulsations p/min and gets deep under the skin's surface to dislodge trapped impurities.
USB rechargeable, compact and with no replaceable parts, XOXO is versatile. Perfect for daily use at home or to pop in your wash bag when you travel.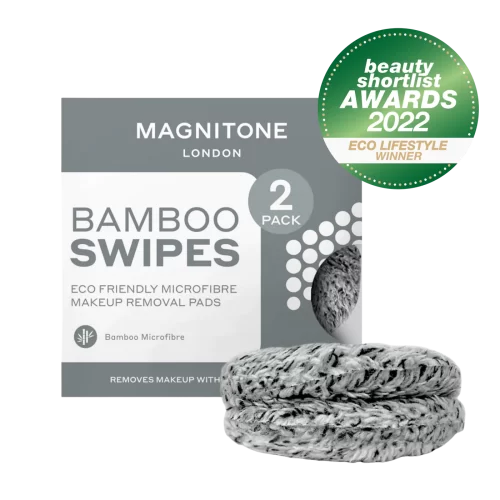 Say goodbye to single-use cotton pads for good with these amazing reusable microfibre makeup remover pads. Bamboo SWIPES are amazing eco-friendly, microfibre cleansing pads that will remove even the toughest makeup with just warm water!
SWIPES are super soft and perfect for use on sensitive skin, eyes and lips. Simply wash in your normal washing load and reuse thousands of times – no more disposable cotton pads going into landfill!
Magnitone Wipeout Christmas Cracker Limited Edition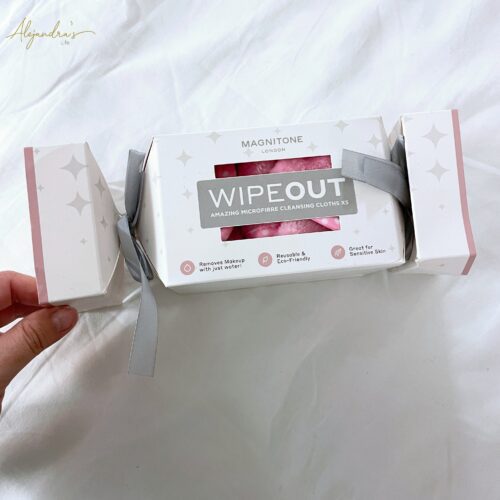 The perfect gift for any skincare or makeup lover, WipeOut Amazing Microfibre Cleansing Cloths are super soft and perfect for use on sensitive skin, eyes and lips, with no cleanser needed. Ditch single-use face wipes for good – simply wash in your normal washing load and reuse thousands of times!
Clean Skincare with Aviela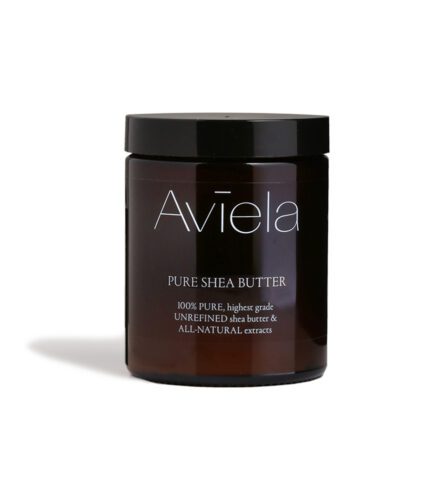 People nowadays are more concerned about their skin and getting a clean skincare routine with clean and vegan products. Unfortunately, allergies to simple ingredients meant a change in how we read labels.
Aviela's Pure Shea Butter is the ultimate dry-skin butter. This is a raw, natural deep hydration and nourishment for supple, glowing skin.  With 100% pure, highest grade unrefined Shea butter, rich in essential fatty acids and Vitamins A and E in a light whipped butter. Suitable for all skin types.
Commes de Jumelles Little Kiss Box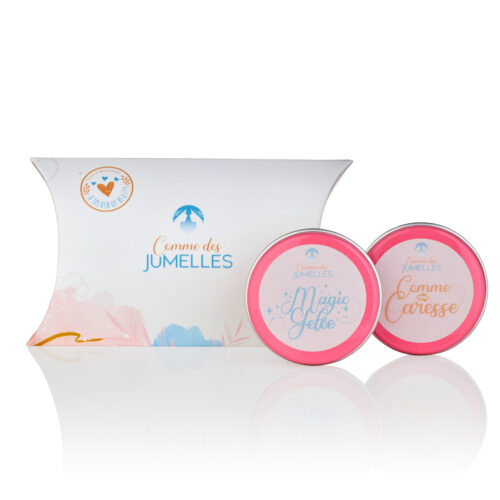 A unique stocking filler for this Christmas, a beautiful treat for a mummy, or a daughter… or simply as a trial pack to discover Comme des Jumelles' new range, Little Kiss Box is to be fully enjoyed! This set brings a cleansing balm with a sweet cookie scent, and an all-purpose balm for skin and hands with a soft sweet scent.
Douvall's Luxury Skincare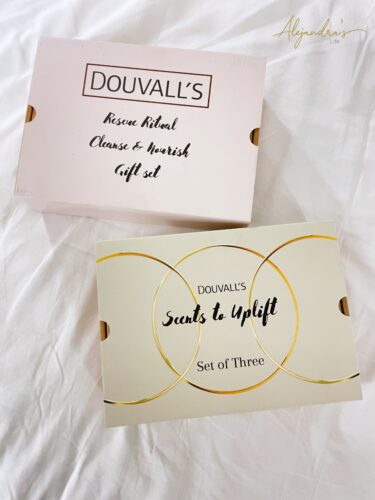 Created by mother and daughter team, Alicia and Georgia Douvall, Douvall's is a leading argan natural skincare, haircare, makeup and wellness range offering luxury and innovative products of the highest quality, "good for you" ingredients which are responsibly sourced. Douvall's skincare and a makeup range is not only multi-tasking, it is packed with naturally derived skin-invigorating ingredients that really work, organic yet sexy, classy yet eco-friendly and natural.
Douvall's Scents to Uplift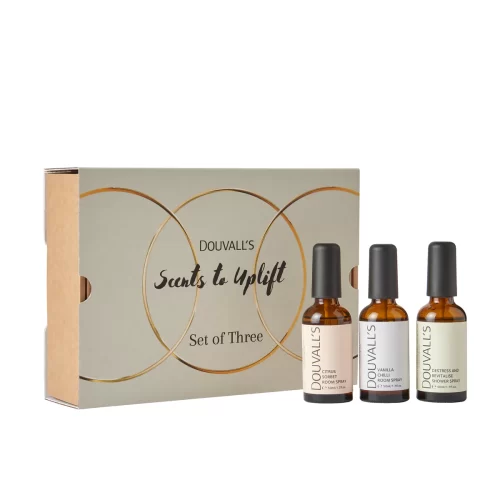 This limited edition Scents to Uplift is the perfect gift for the home lover, transforming their home experience with Douvall's expertly hand-blended trio of home sprays which include:
Lemon and Basil Shower Spray to transform your shower into a spa-like experience and uplift the senses.
Vanilla, Coconut and Black Pepper Room Spray to revitalise and refresh your home with a lasting aroma.
Mandarin and Lemon Toilet spray to leave a pleasant aroma after use.
All blended with natural beneficial essential and botanical oils, without any nasty toxins or artificial perfumes. Packaged beautifully in our luxury eco-friendly gift box. All products housed in amber glass bottles to recycle.
Douvall's Rescue Ritual Cleanse & Nourish Gift set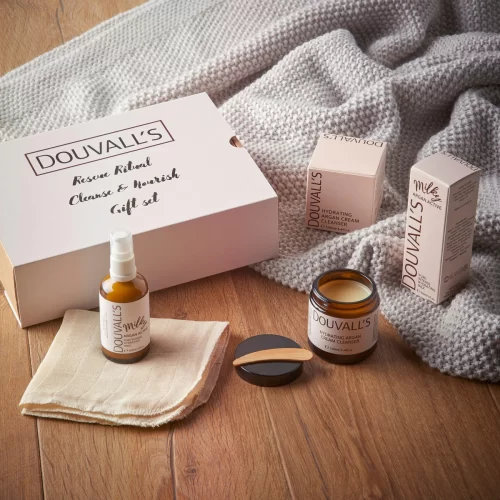 Douvall's limited edition Cleanse and Nourish Rescue Ritual simplifies your skincare routine, when less is more. Douvall's multi-tasking favourites are all you need for your skincare regime, Douvall's innovative dual pack includes their best-selling argan cream cleanser and Milky Argan active to reveal glowing, radiant skin. The perfect gift for beauty lovers.
Includes: 100g Argan Cream Cleanser, 60ml Milky Argan Active moisturiser and a 100% cotton muslin cloth.
Prai Best Neck Cream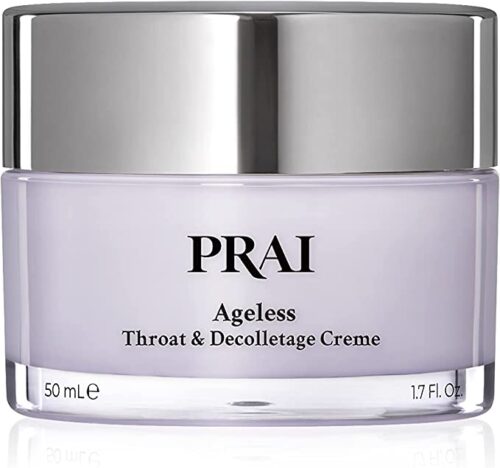 This sentence says everything. Prai's is the BEST neck and decollete cream in the market. Tested and with visible results from the 1st use. Prai's quality is something to look out for. This cream is excellent for double chins, droopy jowls and turkey neck and filled with Sepilift, Hyaluronic Acid, Shea Butter, Squalane, Mulberry extract.
Makeup
Tanning with Be3 Miraculous Tan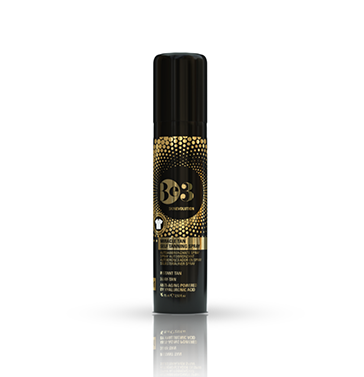 Miracle Tan combines both a faux tan and skincare all-in-one eco spray. Miracle Tan Spray combines the hydrating power of Hylauronic Acid and self-tanning in one eco spray. The special and innovative mix of active ingredients instantly gives the skin a golden, natural tan thanks to a specialist bronze pigment without leaving an orange tone or uneven look. Leaves your skin looking healthier, fresh and plumper.
Be3 Absolute Mascara
Get darker, thicker, lifted looking lashes with Absolute Mascara. Vegan Volume In One Touch. An intense and soft colour in a creamy formulation that applies easily and without flaking off. Lasts for up to 24 hours.
Hourglass Applicator ensures all lashes are coated, lifted, and look volumised and 'Absolute Fibres' allow for build-up with each application to increase volume and the 'lifted look'
Makeup Brush Kit
If you are a beauty addict, make brushes is something you might be investing in. Not only do they last longer, but one kit is not enough as well. Here are some of our favourite kits worth to have and gift:
Makeup Brush Cleaner
We couldn't talk about Makeup or brushes without talking about cleansing them. Here are tried and recommended sets: