Crying here over the end of summer and looking at my sea horse thinking and planning about the next summer voyages!
Take a look at this cute Pandora Seahorse Charm from The Jewel Hut!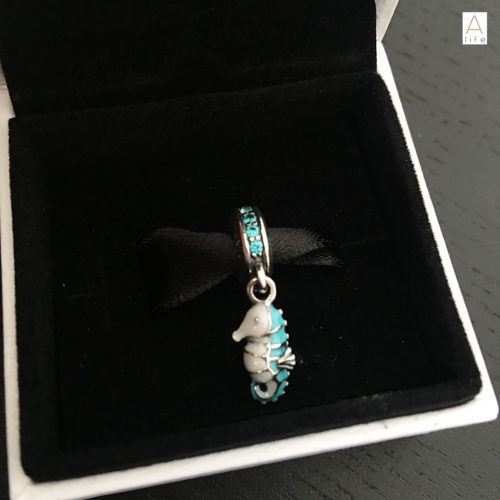 The Spring Summer Collection introduces this elegant Seahorse pendant charm.
The dazzling charm features a sterling silver seahorse encrusted in teal cubic zirconia and turquoise enamel.
Lovely to the classic Pandora bracelet or necklace but why not try the Pandora braided leather bracelet to go to the beach and unleash the inner mermaid in you (Ariel watch out!). This lovely seahorse will make everything sparkle and bring a bit of fun on the outfit.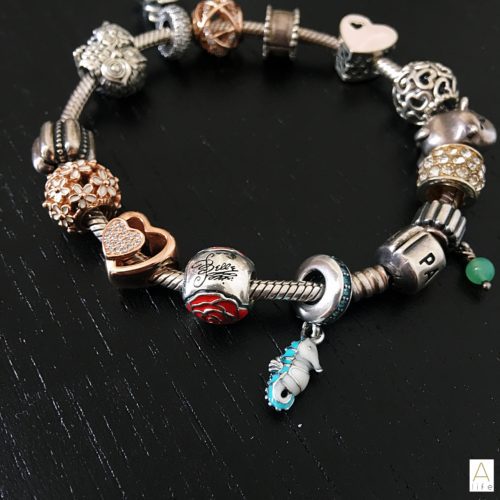 A superb gift for that special someone or to award ourselves for the coldest months to remind us of our tanned bodies in a paradise beach!
Love my new addition to my Pandora collection. Each piece means something and brings me pieces of good memories, plus is an investment.