New baby arrival is an exciting and life-changing experience. When preparing to welcome a tiny little human into the world, many parents wonder what's essential and optional. When starting a family, you must be ready for the expected and the unexpected.
However, you can't buy all the baby items on the market just because they are cute. There are must-haves and nice-to-haves, so be sure to make a difference. In this ultimate new baby checklist, we'll give you the basics. Tick all the boxes on your baby shopping list, and you'll have everything you need before your baby arrives.
Clothing
Your newborn will need clothing that will suit the seasons. Shop for baby clothes with tags "0-1 years" or "infant size." Keep in mind that your baby will grow significantly in the first year. However, the first outfits usually fit at least for the first six months.
Look for natural fiber in baby clothes, mostly cotton. Polyester and its blends can irritate a baby's sensitive skin. And when it comes to types of clothes, onesies are definitely essential to make your newborn cozy and comfortable.
Remember to buy:
3-5 short-sleeved onesies
3-5 long-sleeved onesies
4-6 infant t-shirts
5-7 pairs of stretch cotton pants
3-4 pajama sets
6-8 pairs of socks
2 pairs of soft booties
2 cotton sweaters and 2 hoodies
A sun hat
2 knit caps
2 pairs of no-scratch mittens
3-4 seasonal outfits for going out
Infant snowsuit or a bunting
You'll also need some sensitive, baby-friendly laundry soap.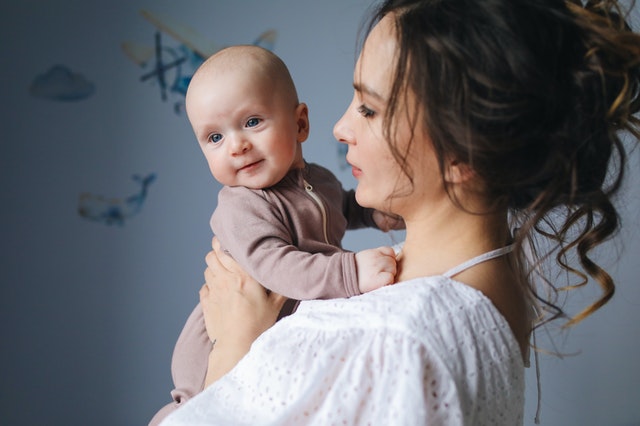 Nursery
For a safe and welcoming baby nursery, you'll need more than just a place for the little one to sleep:
A place to change diapers
A dresser for baby's clothes and other items
Crib, mattress, and waterproof mattress cover
A baby mobile
Rocking chair
Hamper
Changing table
Diapering
How you'll handle diapers is very important to consider. Firstly, decide whether you want reusable cloth ones or disposable diapers, or a combination. While cloth diapers are a big money-saver, they will require additional time and effort for washing.
Baby wipes also come in many varieties. There are pre-moistened, dry, disposable, reusable, etc. Buy some of all sorts because different situations may call for different ones.
To cover diapering, you'll need:
2 changing table pads and 2 changing pad covers
A diaper pail
Diaper rash creams
Baby powder
Baby wipes
A diaper bag
2-4 packs of newborn or "size 1" diapers
Cloth diapers and cloth diaper covers – if this is your choice
2+ simple grasping toys – to distract them during changes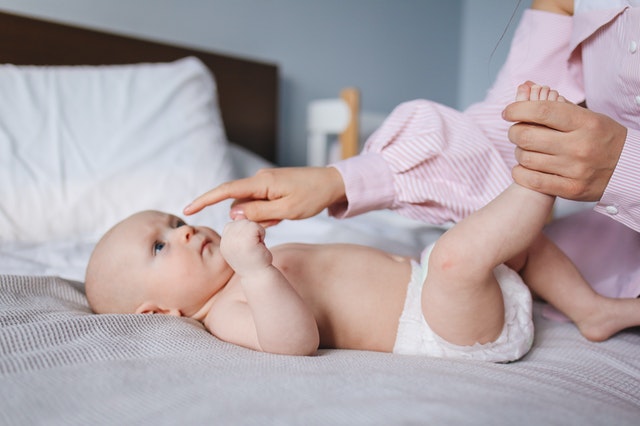 Feeding
When it comes to feeding, you'll have a lot to think about. Consult with your pediatrician to determine an optimal plan for the baby's nutrition. The crucial decision is about using formula or breastfeeding. If you choose formula, you must be comfortable with the included ingredients. If you plan on breastfeeding, it will require a supply of nursing bras.
Necessary feeding items include:
A nursing pillow
6-8 burp cloths
2 bottles with newborn nipples
The formula, if you plan on using it
Bottlebrush
Insulated bottle holder
2-4 nursing bras and nursing pads for bras
Lanolin nipple cream
Breast pump
Milk storage bottles
4-6 bibs
A high chair
Bathing
Infant tubs are great for making a bath more comfortable and faster for you. Besides the tub, items needed for bathing include:
2-3 hooded towels
A few washcloths
Cotton swabs
Baby body wash and baby shampoo
Baby nail clippers
A soft brush
A baby nasal aspirator
A digital thermometer
4-6 pacifiers
Toys for the bath time
Sleeping
Your baby should enjoy a warm and snuggly place. Always ensure to have a few baby blankets of different thicknesses to suit the indoor temperature. Sleepsacks and swaddling fabrics are great for keeping your baby warm.
Also, include these on your new baby checklist:
2 cotton sheets
2 receiving blankets and 2 cotton blankets
A cradle, bassinet or co-sleeper
2 crib mattress pads
2 waterproof liners which you can use for the basinet, co-sleeper, and the crib
A baby monitor When you're raising a family in an apartment, the available space may become a big problem, especially with all these new baby items. To deal with the lack of space, do a detailed decluttering of all rooms before your baby arrives.
Playing
Babies love interacting with the world, so expect them to express interest in everything in their surroundings. Everything they feel, see, hear, taste or smell is a new, exciting discovery. Your baby will need an abundance of colorful, high contrast, tactile objects for their playtime. The early months in a child's life are of immense importance for their cognitive development. Preparing for a new baby's arrival is not just buying baby clothes with funny prints (even though it's the most exciting task); you must also ensure that they are entertained and stimulated.
Add these items on your new baby checklist to ensure it gets the most out of its playtime:
Baby books
A bouncy seat
Baby music
A playmat with toys attached
A squishy baby ball
If you plan on having more children before your second baby arrives, you'll be very well-equipped.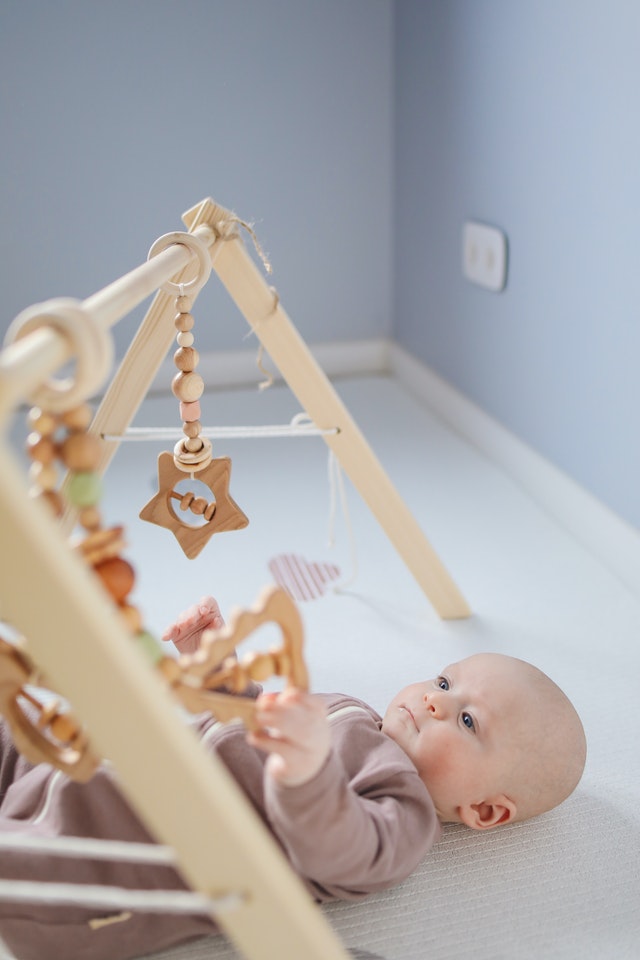 New baby checklist for "on the go"
After bringing your bundle of joy home, you'll have many opportunities to get out and discover the world with your baby. No matter where you go, you must be equipped with everything you need for your baby's safety and comfort. In addition to the already mentioned items that are usually easily portable, you'll need the following:
A stroller
A portable bed or bassinet
A travel bag
An adjustable baby carrier
Don't forget the necessary items for your car:
A baby car seat with head support padding
Sun shields for your car windows
Conclusion
The most important things you need for a newborn are well-fitting and comfortable baby clothes, essential nursing and hygiene supplies, and of course, a safe place for the baby to sleep. Everything else on this new baby checklist is considered welcome and helpful for healthy parenting.
You and your baby's life would be tough without many of the items listed above, and they are specifically designed to make your days easier and more enjoyable.
Once you have equipped your home for the newborn, you will feel calm and ready for their arrival. Also, be sure to have everything you need to stay comfortable and available to meet the baby's needs. We wish you good luck and many happy moments with your newborn!
Article by Sally Norton
Sally is a proud member of Alejandra's Life Family Team